Metrolink train, SUV collision in Granada Hills injures 1 person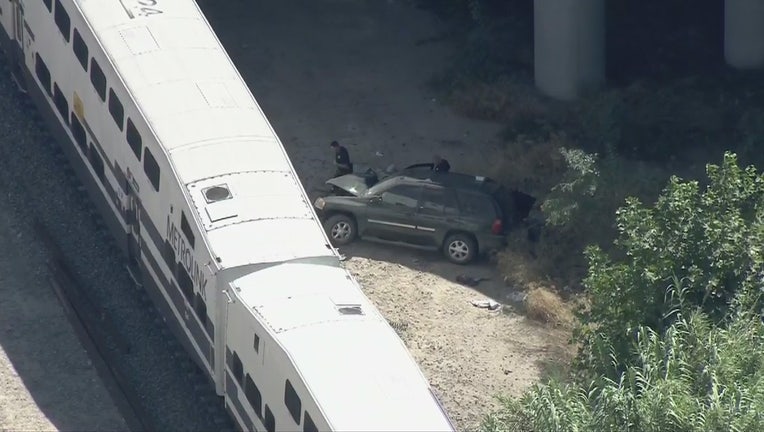 GRANADA HILLS, Calif. - One person was injured Tuesday afternoon when a Metrolink train struck an SUV in Granada Hills, the Los Angeles Fire Department said.
No one onboard the Metrolink Antelope Valley Line Train 216 was injured, according to authorities. The crash was reported just before 2 p.m. in the 14800 block of N. San Fernando Road.
The condition of the SUV driver is currently unknown.
RELATED: Woman struck and killed by Metrolink train in Sylmar
The incident comes just hours after a crash in Sylmar involving another Metrolink Antelope Valley Line train killed a woman in her 30s.
No further details about Tuesday afternoon's crash were immediately known. The cause of the crash is under investigation.