Metro Atlanta hospital says infant died prior to delivery, decapitation
CLAYTON COUNTY, Ga. - The metro Atlanta hospital named in the lawsuit filed in Clayton County  in connection to the alleged decapitation of a baby during childbirth has issued a statement.
Southern Regional Medical Center, which is located in Riverdale, says that the infant death occurred "in utero prior to the delivery and decapitation." They also said that the doctor who delivered the baby, Dr. Tracy St. Julian, is not and "never has been" an employee of the hospital.
Statement from Southern Regional Medical Center
"Our heartfelt thoughts and prayers are with the family and all those impacted by this tragic event. Our prayers also remain with the dedicated team of physicians, nurses and staff at Southern Regional Medical Center who cared for this patient.
"As our deepest sympathies remain with the family, Southern Regional Medical Center denies the allegations of wrongdoing in the Complaint referencing the hospital. Due to patient privacy laws and HIPAA, we are unable to discuss the care and treatment of specific patients, but we can state this unfortunate infant death occurred in utero prior to the delivery and decapitation. The hospital voluntarily reported the death to the Clayton County Medical Examiner's office and is cooperating with all investigations. Since this matter is in litigation, we cannot provide additional statements.
"Dr. St Julian is not and never has been an employee of the hospital.
"Our commitment is to provide compassionate, quality care to every single patient, and this loss is heartbreaking for all involved."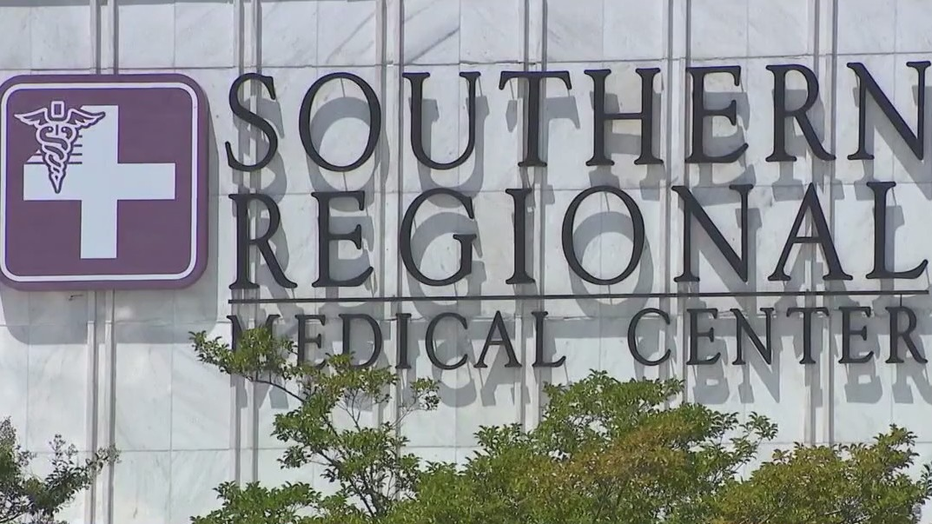 According to the lawsuit, 20-year-old Jessica Ross went to Southern Regional Medical Center in Riverdale after her water broke on July 9. The baby -- Treveon Isaiah Taylor, Jr. – reportedly became stuck due to shoulder dystocia. Dr. Tracy St. Julian allegedly tried for hours to deliver the child vaginally. Shortly before midnight, the decision was made to perform a Cesarean section and the infant's body was delivered. The head was delivered vaginally.
The lawsuit claims that Dr. St. Julian did not tell Ross and her family about the decapitation when she spoke to them at approximately 5 a.m. July 10. The lawsuit also claims that the hospital discouraged Ross and the baby's father, Treveon Taylor Sr., from seeking an autopsy, saying a free autopsy was not an option for them under the circumstances. Instead, they reportedly encouraged the couple to have their son cremated instead of being sent to a funeral home.
When, Ross and Taylor demanded to see and hold their child, the baby was reportedly tightly wrapped in a blanket with his head "propped on top of his body" to conceal the fact that he was decapitated.
The family was ultimately told about the decapitation by the funeral home, according to the family's lawyer.
The Clayton County Police Department confirmed on Wednesday afternoon that they have opened an investigation into the baby's death.
ORIGINAL STORY