Men suspected of running Social Security phone scam arrested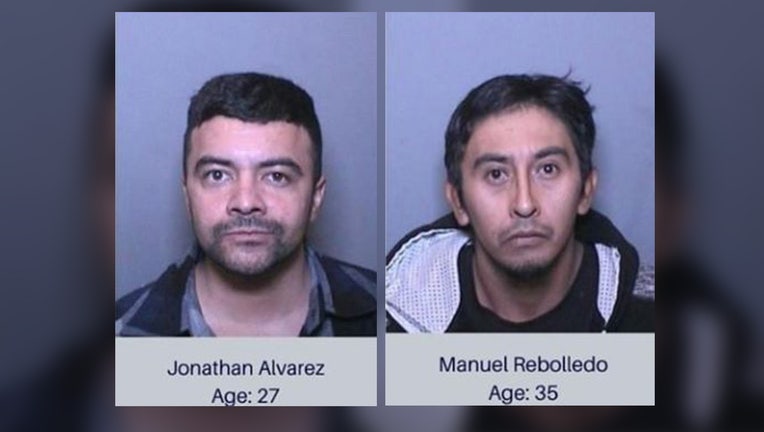 BREA, Calif. - Brea police say two men accused of running a Social Security phone scam on unsuspecting victims totaling thousands of dollars have been arrested.
The victims involved elderly, out-of-state victims. Police say the victims were tricked by Manuel Rebolledo and Jonathan Alvarez into sending cash to what they thought was the Social Security Administration.
Officers intercepted a package with $36,000 cash and later discovered one of the victims had sent over $660,000 in cash to various locations over a two-month period.
Rebolledo and Alvarez were arrested by Brea police on Nov. 21. Authorities say the victim who sent the $36,000 will have her money returned to her.
The Brea Police Department reminds residents that the Social Security Administration and IRS will not call anyone for personal information or to ask for checks, cash or gift cards to be mailed or sent to them. Anyone unsure about a phone call or email from the Social Security Administration can call their local Social Security office or the Social Security Fraud Hotline at 1-800-269-0271.
Additionally, residents can report Social Security phone scam calls online at https://oig.ssa.gov.