Massive fire at oil refinery in Carson contained after explosion, officials monitoring air quality
CARSON, Calif. - Firefighters Wednesday morning contained a large fire that broke out at an oil refinery in the city of Carson late Tuesday night.
An explosion was reported before the fire broke out around 11 p.m. at Marathon Refinery Carson located at 22600 S. Wilmington Avenue, and aerial footage from SkyFOX showed at least two more explosions as the flames continued tearing through the refinery.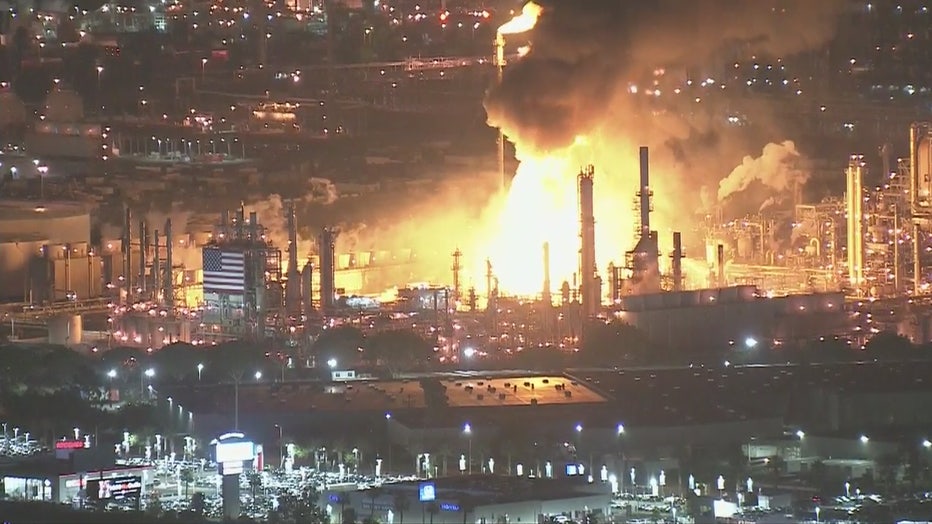 Refinery officials, however, said Wednesday that the bulk of refinery is still in operation and they are not expecting any significant impact on the overall production and supply.
Marathon Refinery Vice President Brad Levi explained that while the exact cause of the fire remains under investigation, Light hydrocarbons, particularly methane, ethane, propane, and butane, were released and filled to volume but didn't light on fire until they found an ignition source, which would explain reports of a large fireball seen at the time the fire broke out.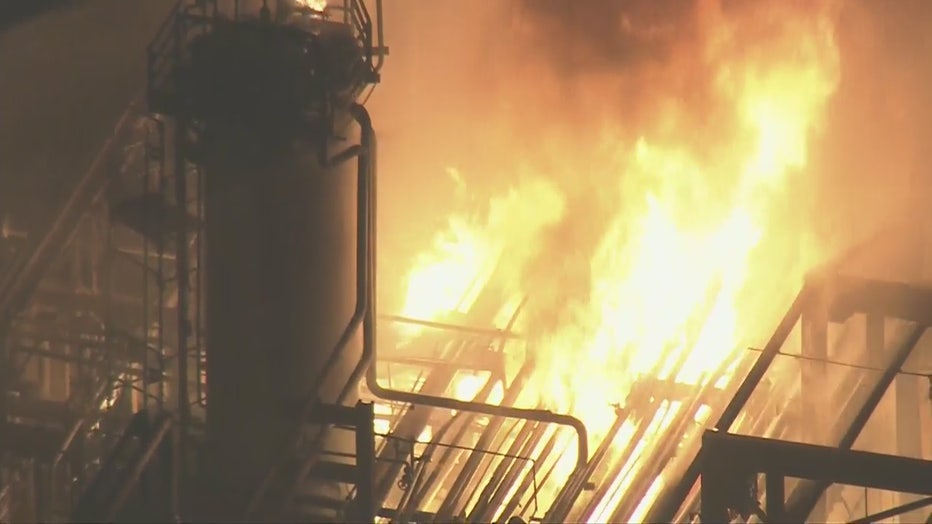 Officials said no crude oil was involved in the units that were on fire. All personnel has been accounted for and no injuries were reported, according to a refinery spokeswoman.
Northbound and southbound traffic lanes of the 405 Freeway were temporarily closed at Wilmington Avenue out of an abundance of caution. It has since reopened, according to the California Highway Patrol.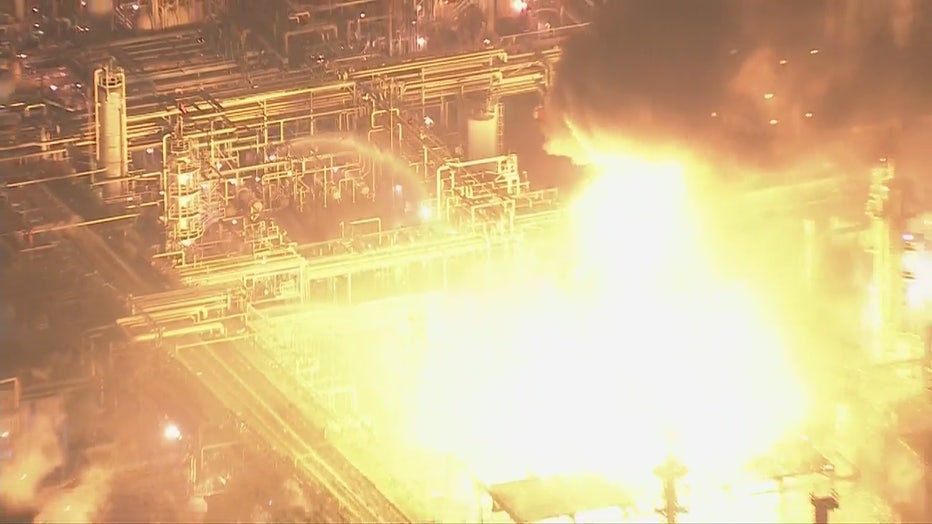 Crews were able to set up a perimeter around the Marathon Refinery and no evacuations to residents in the area were necessary, the Los Angeles County Sheriff's Department said. Streets surrounding the plant were also closed but were reopened shortly after the Marathon Fire Brigade was able to contain and control the fire at approximately 4 a.m.
Officials monitoring air quality in the immediate area said there were no chemicals or toxins detected at this time and the public doesn't need to worry. However, they advised residents to stay clear of the facility, stay indoors, close their doors and windows, and shut off their air conditioning as a safety precaution.
As they battled the flames, officials said crews were able to shut off the unit feeding fuel to the fire and all other units that fed the unit in question. Residual pressure from flammable gas was contributing to some of the fire activity, officials said. 
The Los Angeles County Fire Department was on scene assisting the refinery's fire brigade who was quick to spring into action after the fire broke out. 
Marathon Refinery Carson is the "largest refinery on the West Coast with a crude oil capacity of 363,000 barrels per calendar day," according to the company's website.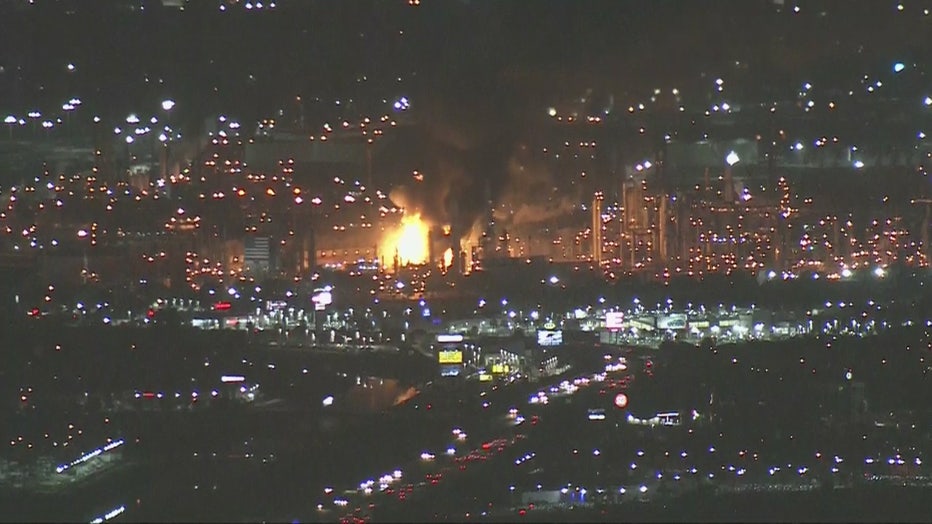 No further details were immediately known.