Man who accused identical twin brother of rapes in the '90s convicted of committing the crimes himself
SANTA ANA, Calif. - A man who accused his identical twin brother of raping a 9-year-old girl and a woman jogging in south Orange County and years later of assaulting the 12-year-old daughter of his live-in girlfriend was convicted Thursday of carrying out the crimes himself more than two decades ago.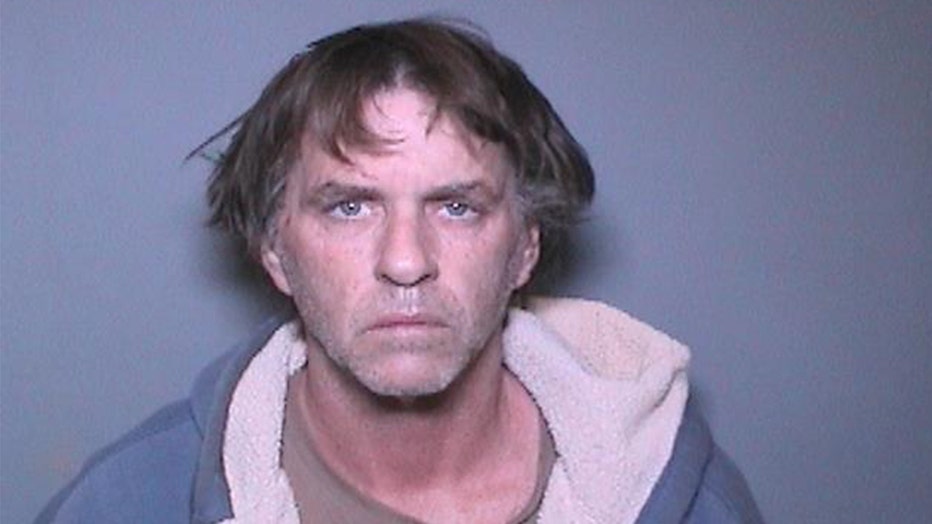 Kevin Michael Konther, 57, of Highland, was convicted by a jury of two felony counts of forcible rape, two felony counts of forcible oral copulation, one felony count of a forcible lewd act upon a child, and one felony count of a lewd and lascivious act with a minor. The jury also found true the allegations that Konther kidnapped both rape victims and committed each of the charged offenses against multiple victims.
He faces a maximum sentence of 140 years to life and is scheduled to be sentenced on March 21.
Konther was arrested in January 2019 along with his identical twin brother after an investigative genetic genealogy investigation connected the pair to DNA collected from the rape of a 9-year-old girl in Lake Forest and the 1998 rape of a female jogger who was pulled into the bushes and assaulted in Mission Viejo.
Identical twins share the same DNA, but conversations covertly recorded between the two brothers following their arrests revealed multiple incriminating statements made by Konther, including admissions that he carried out the crimes.
PREVIOUS COVERAGE: OC man begins trial for alleged rapes in the '90s; defense said his twin brother did it
"It was dark. She was alone, and she was almost home," Deputy District Attorney Juliet Oliver said of the 9-year-old girl as she returned from a walk to Sav-On, where she bought a notepad and mechanical pencils, on Oct. 21, 1995.
The girl was grabbed at about 6:40 p.m. after she had convinced her mother to let her go to the drug store to buy a magazine, Oliver said. She was dragged into a wooded area in Serrano Creek Park in Lake Forest.
"Don't say anything, or I'll stab you," the attacker told the girl, according to Oliver.
"Her attacker put his hand on her mouth and forced her into an embankment," Oliver said. Even though she said she was 9 years old he continued attacking her, the prosecutor said.
He forced the girl to take off her clothes and raped her, Oliver said. He demanded she tell him her address and warned her if she told anyone he would "hurt her," Oliver continued.
After she was raped, the girl ran home nude, covering herself with the notepad and pencils, Oliver said. She told her mother what happened and authorities were called, but sheriff's deputies could not find a suspect, the attorney said.
DNA was recovered from the girl's body as part of the investigation.
On June 2, 1998, a 31-year-old woman was jogging in Mission Viejo on a trail near El Toro Road and Marguerite Parkway when she saw a man running parallel to her, Oliver said.
"She saw the male come down and almost cut her off," Oliver said. The man sprinted ahead of her and she "didn't see him again until about a mile later," when he emerged from some bushes, jogging behind her.
"He came out of the bushes and started yelling" at her, Oliver said, adding that the attacker dragged the victim down into an embankment and raped her.
The victim "thought that was going to be the end of her life," so even as he pressed his hands around her neck she attempted to talk to him to calm him, Oliver said.
When the man finished attacking her he ran off, leaving her clothes in a pile, Oliver said.
The woman could not find one of her shoes and decided to leave it so it would provide investigators a precise location of the crime scene when they found it, Oliver said. The victim ran to a road and flagged down help.
DNA collected from the attack matched the suspect's DNA in the 1995 rape of the 9-year-old girl.
In 2018, Orange County Sheriff's Department investigators began using investigative genetic genealogy to develop leads on the unknown suspect in the 1995 and 1998 rapes. During the investigation, allegations that the daughter of a former girlfriend had been molested by Konther surfaced.
Konther was charged with the two rapes and molesting his former girlfriend's daughter after the covertly recorded calls revealed incriminating statements he made while his brother expressed complete shock at the arrest. He was also charged with molesting his ex-girlfriend's daughter while she pretended to be asleep between 1999 and 2003.
"What monster jumps out of the bushes to rape an innocent little girl and then forces her to walk home naked while this child desperately tries to cover herself with anything she can until she can get home to the safety of her mother's arms?" said Orange County District Attorney Todd Spitzer. "And when he doesn't get caught he pulls another jogger into the bushes and rapes her. And when he doesn't get caught again, he preys on an innocent young girl who has no choice but to be in the same house as him. Without the advances in DNA technology, we may have never been able to solve this case. But because of DNA and the persistent pursuit of justice by the Orange County Sheriff's Department and the Orange District Attorney's Office, this monster has a name – and his name is Kevin Konther."
Senior Deputy District Attorney Juliet Oliver of the Sexual Assault Unit is prosecuting this case.
CNS contributed to this report.