Man shoots, kills tow truck driver after calling for roadside assistance in Riverside
RIVERSIDE, Calif. - A Landers man is in custody after detectives say he shot and killed a tow truck driver in Riverside Monday afternoon.
It happened at about 1:00 p.m. in the 3700 block of Bandini Avenue near Magnolia Avenue, just west of the 91 Freeway. Investigators say the man who called for a tow service for his dark pick-up truck with a motorcycle in the back got into a fight with the tow truck driver and then shot him several times.
"During the process of loading that vehicle up, the suspect got into an argument with the tow truck driver which then turned into a physical altercation during which the suspect produced a firearm and shot and killed the victim," said Riverside Police Spokesman Officer Ryan Railsback.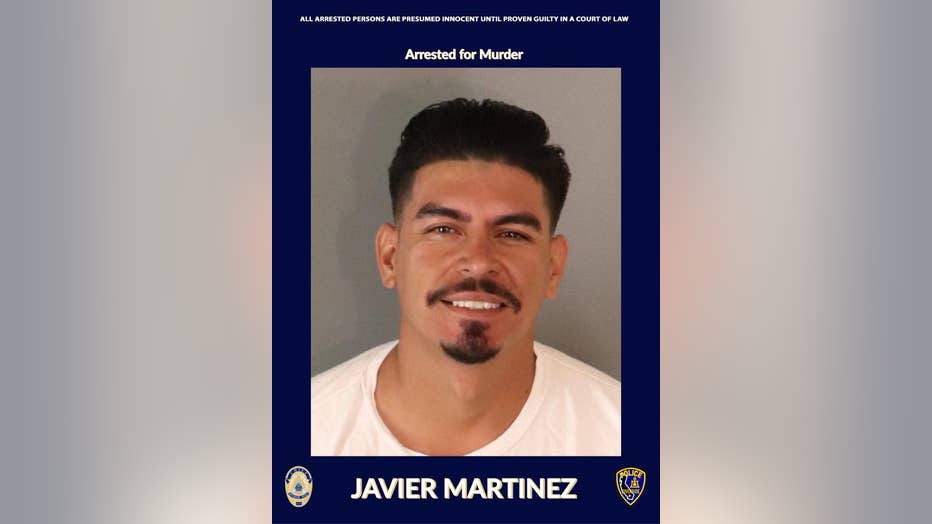 (Riverside Police Department)
Riverside detectives say the suspect ran a couple of blocks away to Maplewood and Brockton where they caught him after about 15 minutes. Schools nearby were placed on lockdown this afternoon during the shooting.
"We're still trying to figure out why he called for a tow service for his vehicle other than there must've been something wrong with it of course," said Officer Railsback. "Hopefully through interviews with witnesses and after processing the vehicle, we can figure out why exactly he called."
Police identified the suspect as 32-year-old Javier Martinez of Landers, San Bernardino County.
The identity of the victim has not yet been released.
Liberty Towing says the tow truck driver was a hard-working man and father of three young kids, all under nine years old.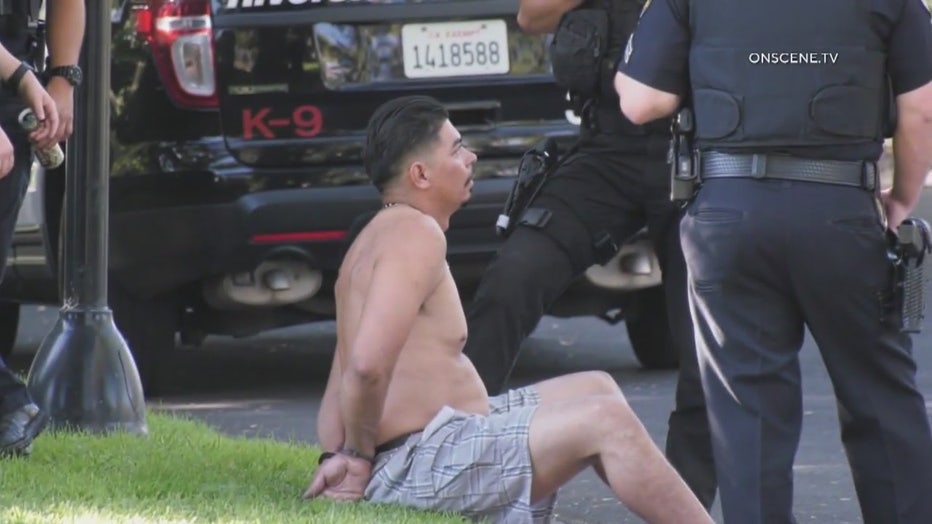 Detectives do not believe the suspect is from the Riverside area.
Volunteer police officers were seen with flashlights and metal detectors Monday night, scouring the area for the suspect's firearm, shell casings and any other discarded evidence.
"This is a residential neighborhood with a lot of shrubs, trees, grass everything like that so we want to make sure we're collecting everything we can," said Officer Railsback.
Martinez was booked into the Robert Presley Detention Center for murder and is being held without bail.