Man hospitalized with stab wounds following Claremont crash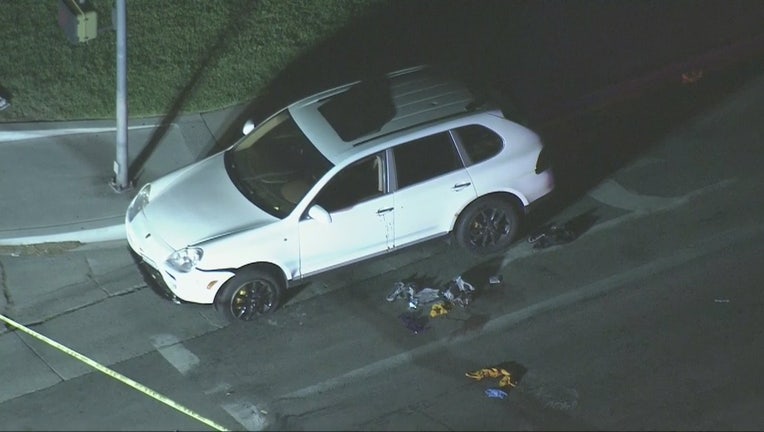 article
CLAREMONT, Calif. - Police were working to determine what happened Thursday after evening about a driver with multiple stab wounds was involved in a crash. 
The incident occurred near the intersection of South Indian Hill Boulevard and San Jose Avenue. The Los Angeles County Fire Department says they received a call at approximately 5 p.m. regarding a pedestrian that had been struck by a vehicle.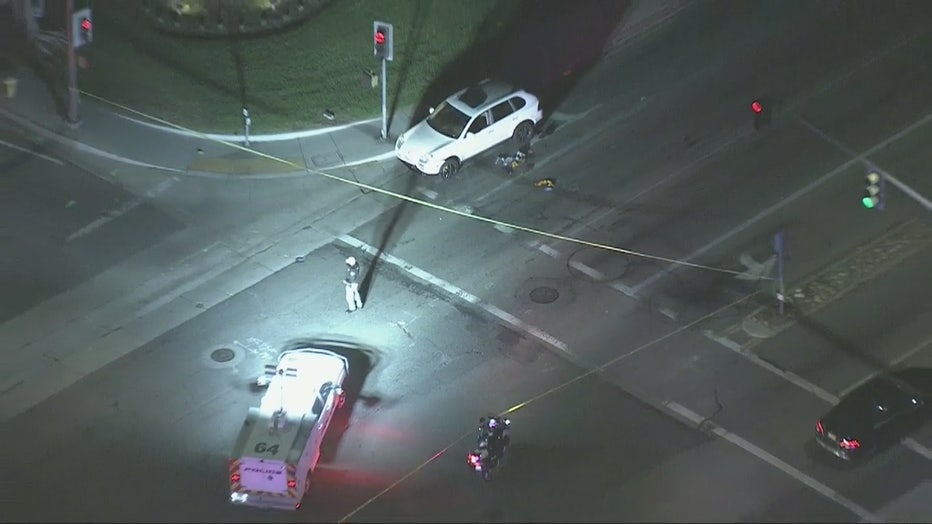 Responding police officers discovered that a 2-vehicle crash had occurred with one of the cars rear-ending another. Claremont police say one of the drivers, a 23-year-old man, was the victim of a stabbing that had occurred at a separate location.
The victim was taken to a local trauma center with multiple stab wounds. His condition is unknown at this time.
Aerial video from SkyFOX showed a white SUV with a flat tire, front end damage, blood on the driver's side door, and what appeared to be a couple of bullet holes.
The victim's condition remains unknown. 
The investigation is ongoing.