Man accused in deadly Davis stabbings found incompetent to stand trial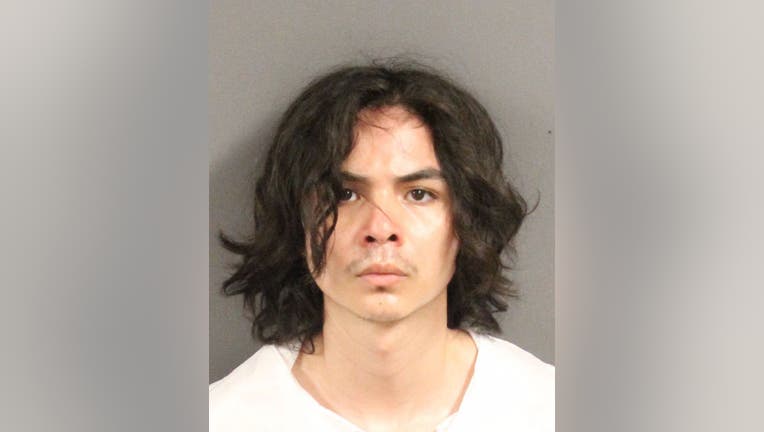 article
YOLO COUNTY, Calif. - The man charged with stabbing and killing two people and seriously injuring a third victim in Davis this past spring has been found incompetent to stand trial. 
On Thursday, a doctor testified at the competency trail for Carlos Dominguez that he was grossly impaired from mental illness, possibly schizophrenia. 
The attacks happened in late April and early May. 
The Yolo County District Attorney's Office said in a statement that they agree that Dominguez is not competent. 
In one case, Dominguez is accused of stabbing a woman multiple times through her tent at a homeless encampment. The victim, who was in her 60s, was left in critical condition after the attack. 
The previous two fatal stabbings were described as particularly violent by Davis' chief of police. One of those victims was a UC Davis student, the other was a man in his fifties who apparently often times slept in downtown Central Park.
The unsolved stabbings left the community on edge, prompting nearby UC Davis, where Dominguez had been enrolled as recently as April, to make night classes virtual as a safety precaution. 
Dominguez was eventually taken into custody at a park on May 3. The suspect had returned to the crime scene of the second deadly attack, according to officials. 
Stream KTVU on your TV by downloading Fox Local on your Roku, Amazon Fire, AndroidTV or AppleTV device for free. More details here.
UC Davis confirmed Dominguez was in his third year at the school until April 25, when he was, "separated for academic reasons." 
Dominguez had lived in Oakland and had previously been a student at Laney College. 
He will be sent to a state hospital for treatment. He had been jailed in Yolo County.