Idaho dad 'executed' neighbors after son exposed himself to man's kids, police say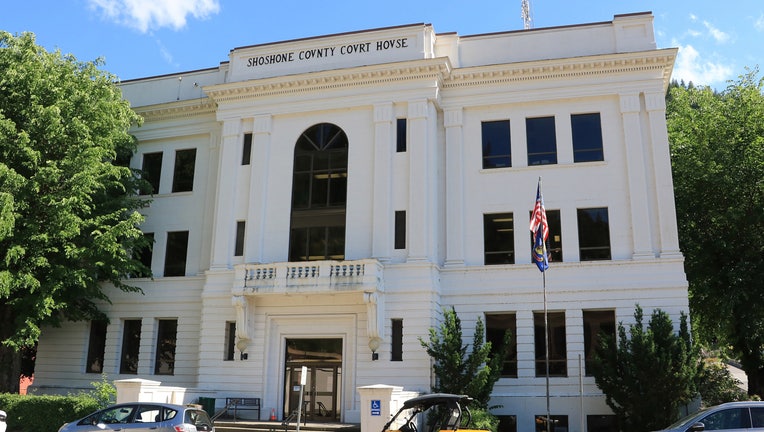 article
KELLOGG, Idaho - An Idaho father killed a neighboring family because he was upset that the neighbor's 18-year-old son had reportedly exposed himself to the man's children, a police document alleges.
Majorjon Kaylor, 31, is charged with four counts of first-degree murder in the Father's Day shooting in Kellogg, nearly 400 miles (644 kilometers) north of Boise.
Kaylor shot Kenneth Guardipee, 65; his daughter Kenna Guardipee, 41; and her youngest son, 16-year-old Aiken Smith, in the temple at close range, an Idaho State Police detective said in a probable cause affidavit that was released Tuesday evening. Smith's 18-year-old brother, Devin Smith, was shot multiple times in the head, according to the document.
Kaylor and his wife, Kaylie Kaylor, told investigators that they were upset because Devin Smith had masturbated in front of his bedroom window in full view of the Kaylors' young daughters several days earlier. The families shared a duplex, and the girls were playing in the yard when the exposure allegedly occurred.
READ MORE: Judge weighs challenge to gag order in University of Idaho quadruple murder
The alleged indecent exposure was reported to the police, and the police report was forwarded to the county prosecutor the same day so a criminal charge could be filed, Kellogg Police Chief Paul Twidt told The Associated Press on Tuesday.
But on Sunday evening, the Kaylors argued with Kenna and Kenneth Guardipee over how the allegation was being handled. That's when Majorjon Kaylor shot both adults in the head before going inside the family's apartment to kill the two sons, according to probable cause affidavit.
Kenneth Guardipee's brother, Russell, told Spokane, Washington, TV station KHQ that Kenneth helped his daughter raise the two boys, making sure that they made it to after-school events and doctor appointments. Devin Smith had some behavioral issues, Russell Guardipee said, but he did not provide details.
A longtime family friend, Katy James, told The Spokesman-Review newspaper that Devin Smith struggled with a learning disability and had difficulty with social cues, but that he had worked hard to move past his issues.
The Guardipee family loved the outdoors, mountain biking and skiing, and Kenna Guardipee's social media posts sometimes included photos of their bikes parked in front of scenic mountain views. Devin had just graduated from high school, and Aiken was a member of the local Marine Corps Junior Reserve Officers' Training Corps. Kenna worked as a cook at a nearby assisted living facility.
"Received 2 National level awards from the MCJROTC program," Aiken Smith wrote in a social media post late last year. "Joining the program is one of the best decisions I have ever made and I wouldn't change it for anything."
By Tuesday night, a collection of balloons, flowers and photos had been left outside of the family's home by friends and relatives.
On Wednesday, the landing page of the Kellogg High School website included a list of local counseling resources, information about grieving, and a handout on how to talk to young students about tragedy.
Kaylor made his first appearance in court Tuesday and is being held without bond. He has not yet entered a plea, and a preliminary hearing has been set for July 3. Prosecutors could seek the death penalty, but they don't have to inform the court of their plans until 60 days after a plea is entered.
After the shooting, Kaylie Kaylor told police that her husband had warned authorities that if if an indecent exposure were to happen again that he "was going to take care of it, which she indicated she interpreted as more like beating someone up," Idaho State Police Detective Justin Klitch wrote in the affidavit.
Kaylie Kaylor also said she and her husband had shared a meme that referred to Leon Gary Plauche, a father who shot a man suspected of abducting and sexually abusing his son in a Louisiana airport in 1984, according to the affidavit. The meme included a drawing of Plauche shooting the suspected abuser, along with the words "How to catch a predator."
She also told the detective that after the shootings, her husband handed her his wallet, keys and phone and told her to tell their children that "he protected them," according to the affidavit.
When police arrived at the duplex to respond to two 911 calls about the shooting, Majorjon Kaylor was still there.
Majorjon Kaylor told police that he was suspicious of Devin Smith and concerned about his own kids, and that he felt the Guardipees weren't taking his concerns seriously, the affidavit said.
"Kaylor said he 'Snapped,' 'Lost it,' and 'Did something about it,'" Klitch wrote.
The charging documents allege the shootings of the two oldest victims were "premeditated and/or to execute vengeance." The other killings were allegedly "premeditated, to executive vengeance, and/or committed in the perpetration of burglary," according to the charging documents. Under Idaho law, it is considered burglary to enter a house, room or apartment with the intent to commit a felony such as murder.