'Machete' actor Danny Trejo and his road to redemption
LOS ANGELES - You know him as Machete. But actor Danny Trejo has done so much more. He even did a Nike commercial with Kobe Bryant.
2020 is off to a good start for an actor who once thought he'd never make it out of prison. The Danny Trejo story is no Hollywood script, but it sure reads like one.
Trejo is an actor so beloved that the City of Los Angeles declared Friday, January 31st "Danny Trejo Day."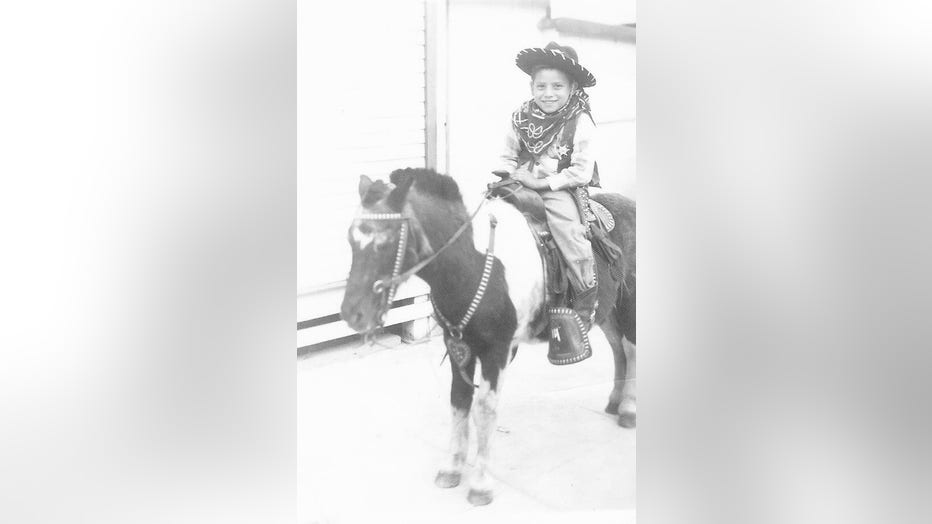 Trejo is embraced for his work with the community, the jails, the schools, and the homeless. But it was a car accident last August where Trejo helped rescue a boy with special needs that earned him city accolades. A grandmother was trapped and Trejo comforted the boy. "I let him hug me and we started talking superpowers. He got it, superpowers!"
Danny Trejo and Christine Devine (Creative Milestones)
Trejo is best known for the 2010 movie Machete, his Trejo's Tacos restaurants, commitment to community, and for overcoming a troubled past that included prison.
Trejo's story is one of the road to redemption for the boy from Pacoima. While in prison he made a promise to God to turn his life around and lead a life of service. It started with sobriety.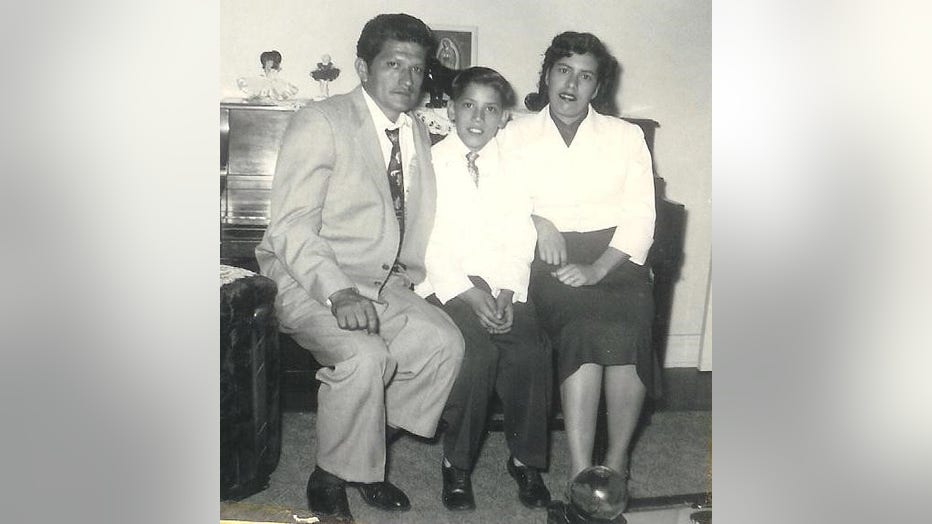 L.A. City Councilman Gil Cedillo noting Trejo's 51 years of sobriety. Trejo was a long-time drug counselor before falling into acting.
The one time extra has more than 350 screen credits. He's worked with greats like Robert De Niro and Al Pacino. His favorite role is Machete.
"I would have loved Machete even if I wasn't in it."
While acting, he fell into the restaurant business.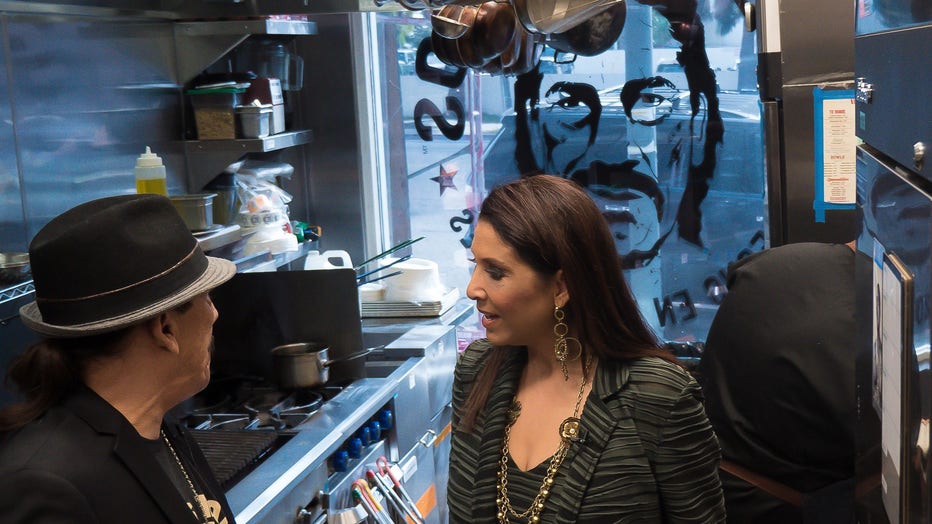 Danny Trejo and Christine Devine (Creative Milestones)
The last week of January 2020 was a whirlwind week for the 75-year-old. He opened his sixth Trejo's Tacos restaurant, this one in West L.A. It's part of the Colony Kitchen conglomeration of ghost kitchens designed to meet the demand in online orders.
Trejo has a taco restaurant in partnership with Wolfgang Puck and also two Trejo's Donuts and Coffee locations with more restaurants on the way. He boasts of the good quality and says that "everything is fresh."
The kick-off was filled with fans and to everyone's delight, he cut the red ribbon with a machete.