Lizzo was 'arrogant, self-centered, and unkind': Oscar-nominated director who quit doc after 2 weeks says
LOS ANGELES - Oscar-nominated director and filmmaker Sophia Nahli Allison is speaking out about her negative experiences with Lizzo amid an ongoing lawsuit against the singer by some of her former backup dancers for alleged sexual and racial harassment and creating a hostile work environment.
Allison on Tuesday shared on social media she was tapped to direct Lizzo's documentary "Love, Lizzo" and traveled with the singer briefly in 2019 but decided to "walk away after about 2 weeks."
"I was treated with such disrespect by her," shewrote. "I witnessed how arrogant, self-centered and unkind she is."
RELATED: Lizzo hit with lawsuit filed by 3 former dancers alleging hostile work environment
She described a "s--- situation" with Lizzo that ultimately led to her decision.
"I was not protected and was thrown into a s-—- situation with little support," Allison said. "My spirit said to run as fast as you  f—--- can and I'm so grateful I trusted my gut."
"I felt gaslit and was deeply hurt, but I've healed," she continued.
"Lizzo creates an extremely toxic and hostile working environment and undermines the work, labor and authority of other Black and brown womxn in the process," Allison said in a followup post Wednesday. "Notice how the documentary ended up being directed by a cis white man."
She went on to claim that Lizzo is a "narcissistic bully" who "has built her brand off lies."
"I was excited to support and protect a Black woman through the documentary process but quickly learned her image and 'message' was a curated facade," Allison wrote. "I stand with the dancers and anyone who has had similar experiences working with her and her team. These working conditions are not ok."
The civil lawsuit filed Tuesday in Los Angeles County Superior Court claims Lizzo pressured the dancers to engage with nude performers at a club in Amsterdam and shamed one of them for her weight gain before firing her.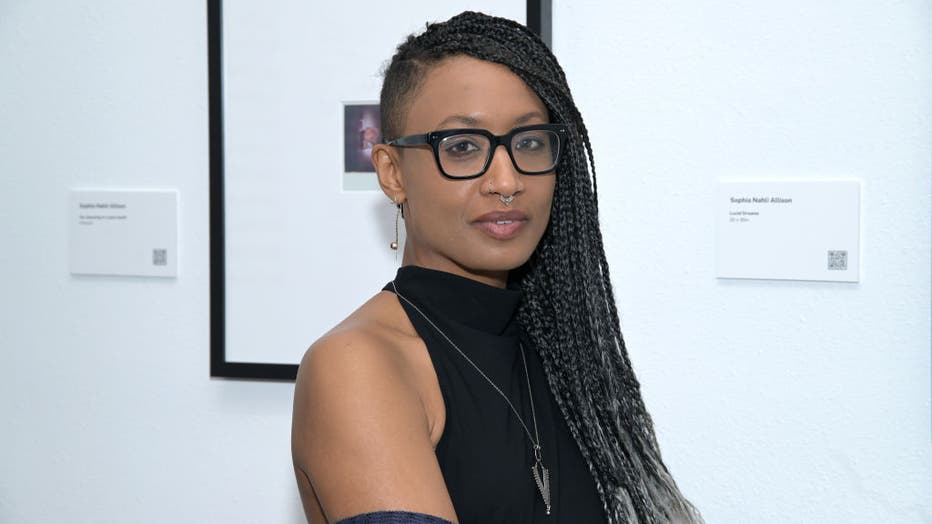 Sophia Nahli Allison attends the Black female photography show "Witness" at WACO Theater Center on March 31, 2023 in Los Angeles, California. (Photo by Michael Tullberg/Getty Images)
Plaintiffs Arianna Davis, Crystal Williams and Noelle Rodriguez make numerous charges including sexual, religious and racial harassment, disability discrimination, assault and false imprisonment.
The legal complaint seeks unspecified damages and names Melissa Viviane Jefferson, known professionally as Lizzo, her production company Big Grrrl Big Touring, Inc., and Shirlene Quigley, captain of the performer's dance team.
Allison apparently went on to address the lawsuit against Lizzo.
"Reading these reports made me realize how dangerous of a situation it was," she said.
Allison also reshared a post on Instagram by videographer Charlene Sanchez, who says she also worked on the Lizzo documentary. Sanchez backed up Allison's claims.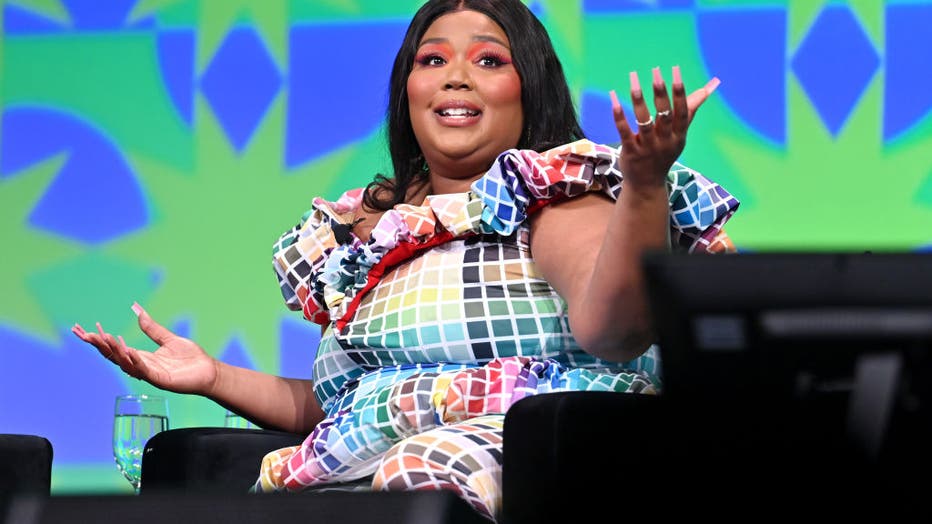 Lizzo speaks during the 2022 SXSW Conference and Festivals at Austin Convention Center on March 13, 2022 in Austin, Texas. (Photo by Chris Saucedo/Getty Images for SXSW)
"This is all true," Sanchez wrote on Instagram. "I had to vent to so many of my friends about it. It was such a small crew and the experience working with Lizzo was a nightmare." 
The court filing claims that after performing a concert in Amsterdam, Lizzo and her crew attended a sexually themed show at a club in the city's notorious Red Light District where "Lizzo began inviting cast members to take turns touching the nude performers." During the show, Lizzo led a chant pressuring Davis to touch the breasts of one of the nude women performing at the club, the filing states.
"Finally, the chorus became overwhelming, and a mortified Ms. Davis acquiesced in an attempt to bring an end to the chants," the complaint states. "Plaintiffs were aghast with how little regard Lizzo showed for the bodily autonomy of her employees and those around her, especially in the presence of many people whom she employed."
Lizzo, who routinely champions body positivity, is also accused of calling out Davis for her weight gain after accusing the dancer of not being committed to her role. Davis was fired in May for recording a meeting during which Lizzo had given out notes to dancers about their performances, according to the complaint.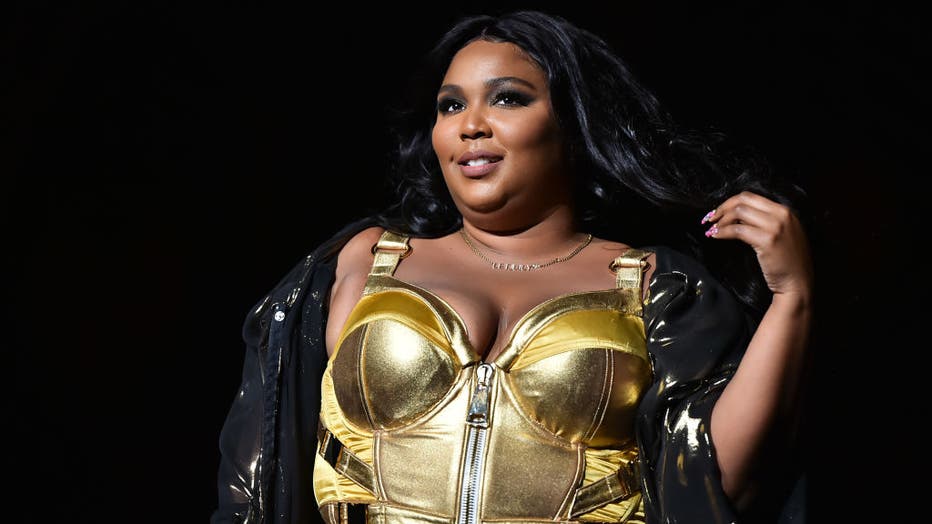 Lizzo performs at Radio City Music Hall on September 24, 2019 in New York City. (Photo by Theo Wargo/Getty Images)
Quigley, who served as a judge on the singer's reality show "Lizzo's Watch Out for the Big Grrrls," is accused in the lawsuit of pushing her Christian beliefs onto dancers. The court filing claims Quigley referred to Davis as a "non-believer" and told co-workers that "No job and no one will stop me from talking about the Lord."
SUGGESTED: Lizzo rents out Sacramento movie theater for team to watch Disney's 'Little Me
Earlier this year, Lizzo won the Grammy for record of the year for her hit "About Damn Time." A global tour supporting her fourth studio album, 2022's "Special," wrapped up last month.
The Associated Press contributed to this report.