Suspects jump out of vehicle and get into another during chase in South LA
LOS ANGELES - California Highway Patrol officers are in pursuit of a vehicle in Los Angeles.  
SkyFOX caught the pursuit as the driver was on the 405 freeway. 
The chase started around 7 p.m. in the Thousand Oaks area. 
It's believed the pursuing officer recognized the suspects from other crimes, as they might be part of an organized theft ring.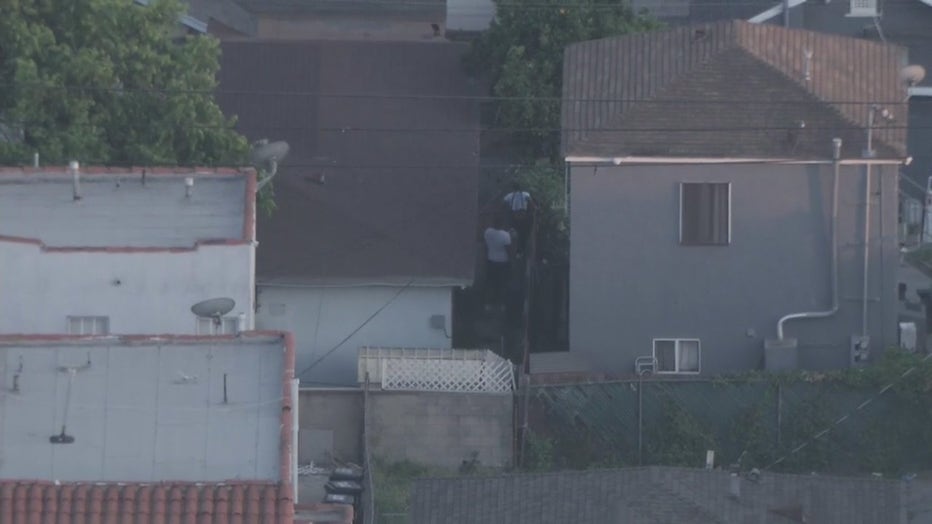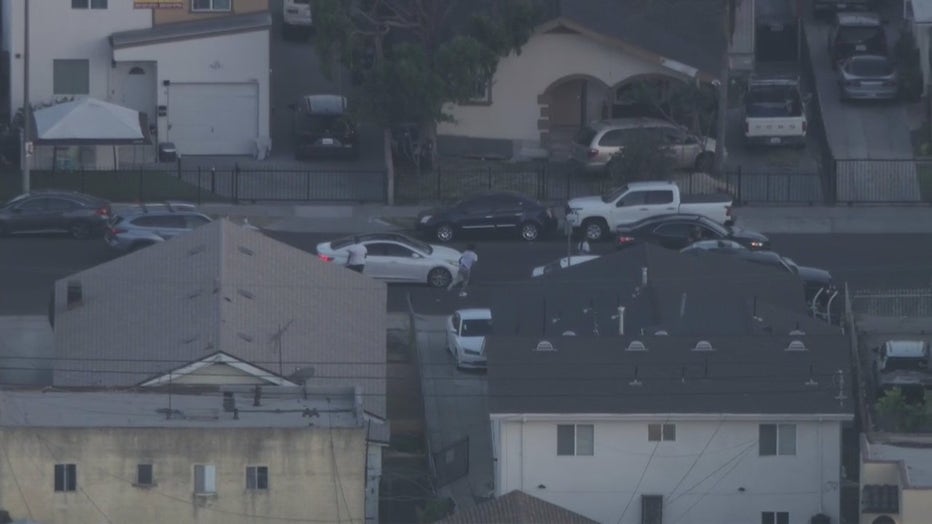 At least three suspects exited the vehicle and were seen running away from officers in South LA. About a few minutes later, they entered two new cars and took off.