Latest bid to collect judgment from O.J. Simpson turned down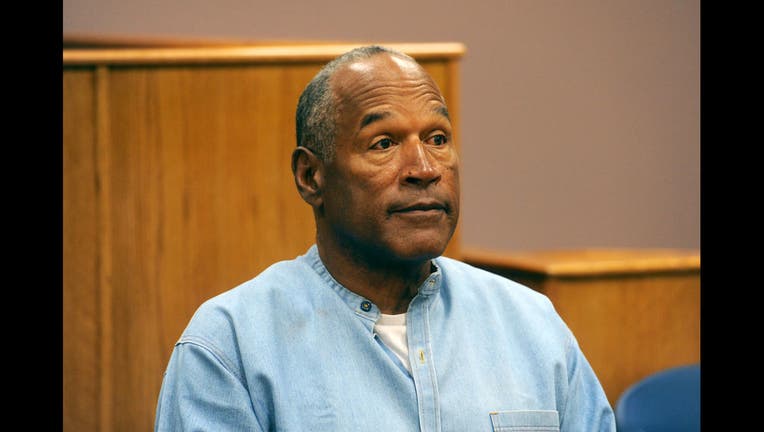 article
SANTA MONICA (FOX 11 / CNS) - The latest bid by the family of Ron Goldman -- who was killed alongside Nicole Brown Simpson in 1994 -- to collect a multimillion-dollar civil judgment against O.J. Simpson was rejected today by a judge in Santa Monica.
An attorney for Goldman's father, Fred, went to court asking that Simpson surrender earnings he has collected by selling autographs since he was released from a Nevada prison, where he served nine years for an armed robbery conviction.
Attorney David Cook argued that any money Simpson makes should be handed over to satisfy the $33.5 million he was ordered by a civil court jury to pay after being found liable for the double slaying, even though he was famously acquitted in the "Trial of the Century.''
Superior Court Judge Gerald Rosenberg rejected the request, saying the Goldman family would need to identify the sources of the money being paid to Simpson.
"The court declined my relief, indicating that if I wanted to seek sports memorabilia money by this legal process, I have to identify the person who's paying it,'' Cook said outside court after the hearing. "In other words, who's actually buying this sports memorabilia?
"... So as a result the court said, 'Well, I'm not going to grant this until you tell me who's writing the check,''' he said.
Goldman and his family have accused Simpson for years of dodging the civil court verdict, which they say has grown over the years to about $70 million.
An attorney for Simpson, Ronald Slates, said Simpson made about $8,000 from his recent autograph-signing sessions, and all of that money was used to pay his legal bills.
Slates told reporters "nothing we can do, God knows, can bring back Ronald Goldman.'' But he said trying to "teach Mr. Simpson a lesson ... by not letting him work, that's just not right.''
The Goldman family has collected some money over the years, including royalties from Simpson's book, "If I Did It,'' along with some Simpson memorabilia.
Cook said the Goldman family will continue its efforts to get Simpson to satisfy the judgment.
"That money is fair game,'' he said. "This is a $70 million judgment. And $70 million judgments have a life of their own. They just don't go away.''
Copyright 2018 FOX 11 Los Angeles : Download our mobile app for breaking news alerts or to watch FOX 11 News | Follow us on Facebook , Twitter , Instagram and YouTube .