LAPD releases video of hit-and-run that left 92-year-old severely injured in hopes of finding driver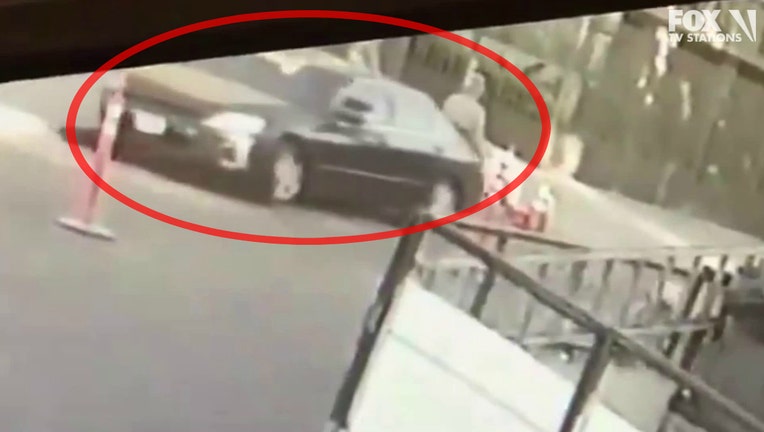 article
LOS ANGELES - Authorities released video Wednesday of a hit-and-run that left a 92-year-old pedestrian severely injured in hopes of identifying the driver.
Around 8:30 a.m. Friday, police said that the driver of a black 2004 Honda Accord collided into a 92-year-old male pedestrian, as the driver was backing up at slow speed. The vehicle knocked the pedestrian onto the ground and caused head injuries, the Los Angeles Police Department said in a press release.
This happened in the 800 block of south Burlington Avenue in the Westlake South neighborhood of Los Angeles.
Citizens in the area told the driver that he hit the pedestrian, however, the driver ignored them and sped off without rendering aid and identifying himself, police said.
The 92-year-old man was transported to an area hospital with severe injuries.
Police described the driver as a "Male Hispanic 18 to 25-year-old." The vehicle, with California license plate 7KXU181, had a rear spoiler and the paint was chipped off the front bumper, police said. 
Authorities said that the registration on the vehicle was not current, and asked for the public's assistance in identifying the driver.
A $5,000 reward was being offered for information leading to the arrest and conviction of the hit-and-run driver.
Anyone with information on the case was asked to contact Detective Moses Castillo, Central Traffic Detectives at 213-833-3713 or by email at 30215@LAPD.Online.