LA Zoo's biggest fundraising event to go virtual this year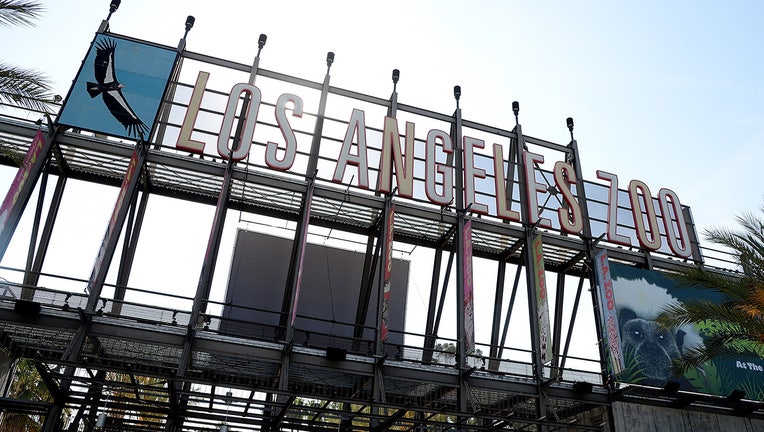 LOS ANGELES - The Los Angeles Zoo announced on Wednesday that its largest and most important fundraiser -- the Beastly Ball -- will go virtual for the first time this year.
"The Beastly Ball is one of my favorite events in Los Angeles," TV journalist Lisa Ling, one of the zoo's ambassadors, said in a posting on Twitter. "And while I'm bummed to not be able to physically attend, I'm excited about the first-ever virtual Beastly Ball ... It's such an incredible night. It celebrates your Los Angeles Zoo and the work that is done every day to save animals from extinction."
The event will be live-streamed at 6 p.m. on May 15 at beastlyball.lazoo.org, allowing anyone to join the ball, according to organizers. It will also subsequently be available for viewing on the zoo's website and on YouTube.
The ball will be hosted by actor and TV show host Joel McHale, with appearances expected from zoo ambassadors Jackie Chan, Slash, Lance Bass, Julie Chang, Carolyn Hennesy and Ling.
The ball will also feature an auction of at least 140 items, including a condor field experience for two, breakfast with the elephants, a "research experience" with the gorilla troop, stays in France, Antigua, St. Lucia and Barbados, a guitar signed by the members of Guns N' Roses, a photo day with zoo photographer Jamie Pham, tickets to the Los Angeles Dodgers, Los Angeles Rams and Los Angeles Kings, a behind-the-scenes tour of Los Angeles City Hall by City Councilman Paul Krekorian and a $50 Vons gift card with a coveted four pack of toilet paper and a roll of paper towels.
Auction bidding -- which will begin at 10 a.m. on Friday -- will close at 10 p.m. on May 17.