L.A. County to vote on banning flavored tobacco, including menthol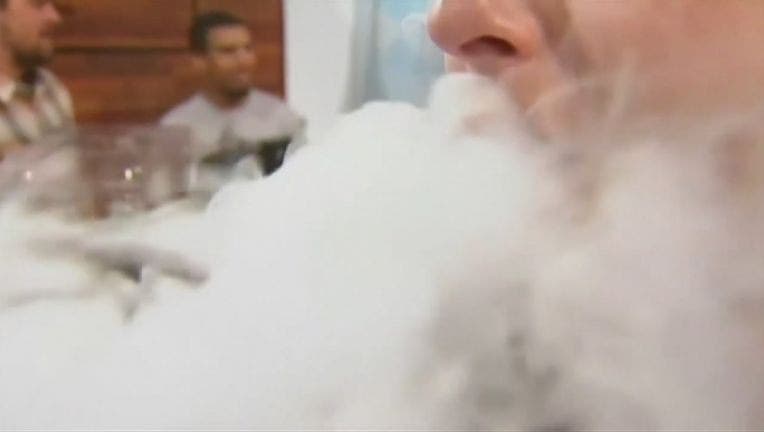 LOS ANGELES - The Los Angeles County Board of Supervisors Tuesday will have a supplemental vote to decide whether to ban flavored tobacco products, including menthol, despite protests by dozens of tobacco business owners and advocates who support vaping and e-cigarettes as aids to quitting smoking.
Last week the board unanimously voted its intent to approve the ban, which would apply only to retailers in unincorporated areas of the county.
If the board votes in favor of the ban, it would take effect 30 days after Tuesday's vote. Tobacco retailers would then have 180 days, under an amendment proposed by Supervisor Mark Ridley-Thomas, to obtain new licenses required under the ordinance and to clear their shelves of flavored tobacco products.
Online sales would not be prohibited and users would not be punished under the ordinance, according to Judy Whitehurst, senior assistant county counsel.
Department of Public Health Director Barbara Ferrer told the board that flavored tobacco products "are driving the current vaping epidemic among youth'' and encouraging experimentation that can lead to lifelong addiction.
"Evidence is mounting that vaping can severely impact lung function,'' Ferrer said, pointing to nine recent vaping deaths nationwide -- including one in Los Angeles County -- and decisions by the U.S. Food and Drug Administration and surgeon general to declare youth use an epidemic.
One pod of a popular vaping product has as much nicotine as an entire pack of regular cigarettes and nicotine can affect brain development up until the age of 25, according to Ferrer.
"Kids are lured in by the flavors and they are locked in by the nicotine,'' said Annie Tegen of the Campaign for Tobacco-Free Kids. "But dozens of vaping advocates said flavored products had helped them quit pack a-day smoking habits and improved their health.
"People who smoked for 30 or 40 years were able to break free,'' George Baida told the board prior to the first vote.
"Please do not restrict flavors. This is helping adults quit,'' Brandon Minkler said.
"I'm addicted to not smelling like an ashtray and living a longer, healthier life,'' another man said.
Others warned that they would lose their jobs to the ban and worried aloud how they would support their families.
"(It's) a horrible idea to ban this,'' said A Kouture, founder of the International Black Restaurant & Hospitality Association.
Kouture pointed out that government didn't ban McDonald's over worries about children's health or prohibit flavored alcohol over concerns about teen drinking and warned that the ban would fuel a black market.
Business owners said they had no interest in selling to kids and pointed out that minors are violating the law when they use e-cigarettes and vaping products. Opponents to the ban urged the board to focus on enforcing existing laws or take aim against youth use with more targeted measures.
Supervisor Kathryn Barger said she believed that roughly 700 businesses in unincorporated areas would be affected by the ordinance and noted a lot of confusion around what the ordinance did and didn't cover. She asked staffers to develop a fact sheet for businesses.
If ultimately passed, the ordinance would require a new county business license for tobacco and e-cigarette retailers that carries an initial fee of $778 and an additional $142 fee every two years after that. Businesses would also be required to maintain a tobacco retail license  - expanded to apply to stores that only sell electronic cigarettes or vaping products -- that costs $235 per year.