L.A. Archbishop urges churchgoers to stay home through March due to coronavirus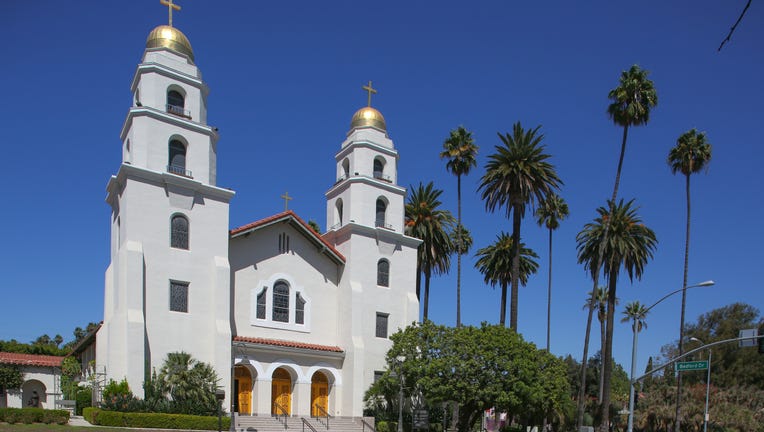 article
LOS ANGELES - The Los Angeles archbishop Friday announced new liturgical accommodations -- including a dispensation from the obligation of attending Sunday Mass -- to limit the spread of coronavirus.
Archbishop Jose H. Gomez issued new guidelines regarding Mass and delivered a message to congregants acknowledging the dangers of COVID-19, and urging the faithful to stay home and read the Bible for the remaining weekends in March.    
Among the new measures, the archbishop capped Mass attendance at 250 people -- and recommended "social distancing" -- in accordance with state public health officials. He also suspended all nonessential congregating, such as retreats, penance services, parent meetings, youth groups and prayer groups.
"It is true that with the worldwide outbreak of the coronavirus, we are facing a global health emergency that is like nothing we have seen in our lifetimes," Gomez wrote. "But our hope is in the Lord and we know that he will give us his grace and mercy in our time of need.
RELATED: CoronavirusNOW.com, FOX launches national hub for COVID-19 news and updates.
"We need to approach this emergency with faith and confidence in God and also with prudence. As we know, the virus is spreading here in Los Angeles, throughout the United States, and in many other countries. Doctors, public health officials and civil authorities are still trying to determine the scope of the emergency and come up with appropriate measures for treating the illness and containing the outbreak.
"We also know that this virus is contagious and is spread person to person. It can be gravely dangerous for certain vulnerable members of our community, including the elderly and those with existing health issues. Already this illness has killed several thousand people worldwide.
"Given the dangers and uncertainties, after prayer and reflection, and in consultation with my brother bishops and priests and lay advisors, I have authorized certain precautions and accommodations related to the celebration of the Eucharist in our parishes. These measures are intended to lessen the risk that we will endanger our people or spread this illness during our worship."
Cathedral of Our Lady of Angels will live-stream its Sunday services and can be seen on the L.A. Catholics Facebook Page -- facebook.com/lacatholics. The English Mass is celebrated at 10 a.m. and Spanish Mass at 12:30 p.m. The Archdiocese has an emergency preparedness webpage at www.lacatholics.org/emergency with updated information and resources about coronavirus.