Kentucky teen builds roller coaster in backyard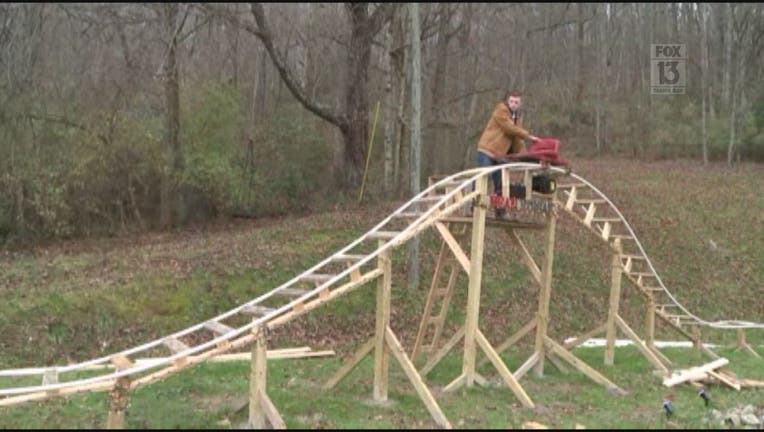 article
BARBOURVILLE, Ky. (FOX 13) - A Kentucky teenager is showing off his summer project.
Logan Moore, who is 16 years old, loves roller coasters and said he built one in his own backyard.
His parents left for a vacation and returned to find the "Mean Streak" as Moore calls it.
"We were gone for three weeks and when we pulled up into our driveway my husband said, I think we have a roller coaster going up in our backyard," said Frieda Baker.
The wooden roller coaster is almost 9 feet tall. He said his boredom and a fascination with power tools, inspired him to create it.
"Well I'm going to keep this for a little while," Moore said, "and then I may, may do another one may redesign this one, but I will wait on that just a little bit because it's been a lot of work."