James Lipton, 'Inside the Actors Studio' creator and retired host, dies at 93
LOS ANGELES - James Lipton, theater academic and host of the popular series "Inside the Actors Studio," has died, Ovation TV confirmed. He was 93.
Lipton's wife told the New York Times that the 93-year-old died from complications of bladder cancer. 
Known for creating the iconic show that would serve as a master class for would-be actors, Lipton served as the host of "Inside the Actors Studio" for 23 seasons before leaving the show when it left Bravo to go on to Ovation TV in 2019. 
The show became known as a central think tank for cinema, where Lipton was able to connect with writers, directors and performers who would partake in long and intimate interviews and share details of their careers they might not have anywhere else.
The long list of talent that graced the stage to meet Lipton in front of a live audience of hopeful acting students included some of films biggest stars, such as Dennis Hopper, Robert Redford and many others. 
The Detroit-born Lipton began the Bravo show in 1994 that also served as a class for his students at the Actors Studio, where he was then dean.
He often said his only requirement for a guest was whether they had something to teach his students. His first guest, Paul Newman, set a standard of stardom for those that would follow, including Meryl Streep, Robert De Niro, Glenn Close, Steven Spielberg and Barbra Streisand.
Lipton was known, and often parodied, for his highbrow and sometimes worshipful tone with his subjects, and for his intensive preparation, represented by a stack of blue notecards that held his meticulously researched questions. When Will Ferrell played Lipton on "Saturday Night Live" the stack of cards was nearly a foot thick.
Many otherwise media-shy actors were willing to appear on "Inside the Actors Studio" because Lipton focused on their art and not the usual celebrity chatter or project promotion.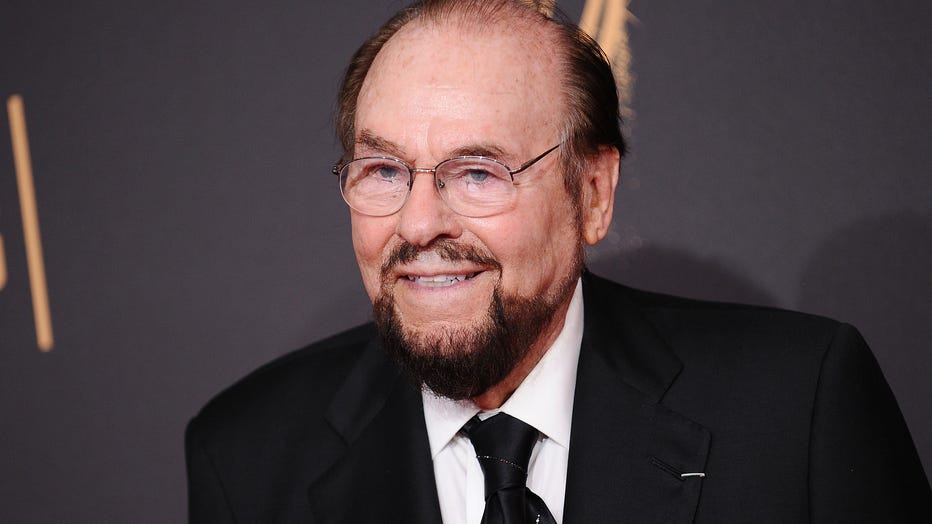 FILE - James Lipton attends the 2017 Creative Arts Emmy Awards at Microsoft Theater on September 9, 2017 in Los Angeles, California. (Photo by Jason LaVeris/FilmMagic)
"People do not come on to sell a movie and you never hear the words, 'I'm opening in Vegas in two weeks,' " Lipton told The Associated Press in 1996, when the show was in its second season. "That's what most talk shows depend upon, and that's fine, but with us we're getting together to dig as deep as we can."
He was not afraid to get personal, and often stunned those he interviewed with things he had learned about their childhood or private life.
"How did you know that?" was a frequent refrain from his guests.
"The Actors Studio Drama School mourns the loss of James Lipton, the creator and Dean of the program from 1994–2004, the Dean Emeritus from 2005 to today, as well as the original host of Inside the Actors Studio," said Andreas Manolikakis, Chair of the Actors Studio Drama School at Pace University.
"The faculty, the administration, the current students, the alumni, and I are forever grateful for his vision, his leadership, and his continued support and care for the school."
The Associated Press contributed to this story. This story was reported in Los Angeles.