Family of man fatally shot by Inglewood police announce lawsuit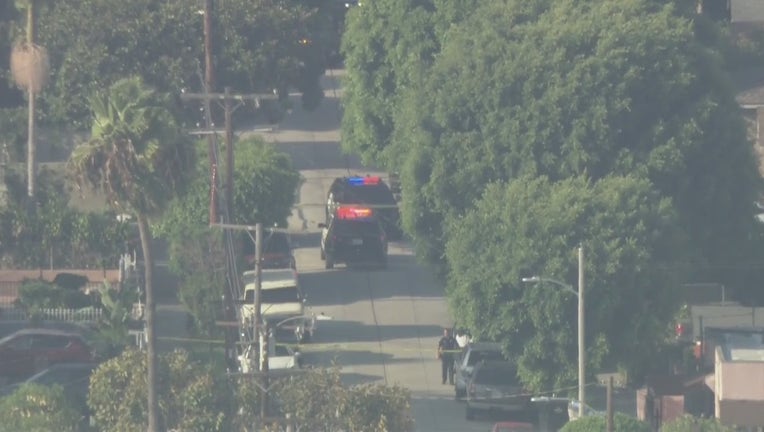 article
INGLEWOOD, Calif. - The family of a man who was shot and killed during a confrontation with police in his Inglewood home announced Monday they are suing the Inglewood Police Department.
Ivan Solis Mora, 34, was fatally shot about 1 p.m. Thursday during a confrontation with Inglewood police in the 10000 block of Grevillea Avenue, west of Hawthorne Boulevard. Authorities had responded to the home to investigate a report of a man brandishing a knife in the front yard.
Upon their arrival, the officers found Mora, who they said was armed with a knife and behaving erratically. Authorities said Mora ran into the backyard, where there was an adjacent residence. 
Police attempted to de-escalate the situation and detain him, but that didn't work. 
They then shot Mora with pepper balls, rubber balls and a Taser, but he still did not surrender, authorities said. The officers then shot the suspect, as a final resort, authorities said.
Mora was pronounced dead at the scene.
According to Mora's family, he had a "documented history of mental illness, which Inglewood Police Department officers were aware of."
During a news conference Monday, Mora's mother was joined by other relatives, their attorney and local activists to decry the shooting and announce the filing of a claim.
"We're going to make sure that the city pays," attorney Christian Contreras said on behalf of the family. "And we'll do anything and everything to bring justice to this family."
Relatives also insisted that Mora was not armed and did not present a danger to the officers.
A GoFundMe has been created in his honor.
The shooting remains under investigation. 
Cliff Smith, an activist with the Coalition for Community Control Over the Police, said witnesses questioned the propriety of the shooting.
"Witness in the neighborhood said that Ivan was shot in the back, that they saw now weapon that Ivan had, that they heard no commands to drop anything or otherwise, that the police just shot him without provocation or cause," Smith said.
City News Service contributed to this report.