Hundreds attend funeral for homeless vet they didn't know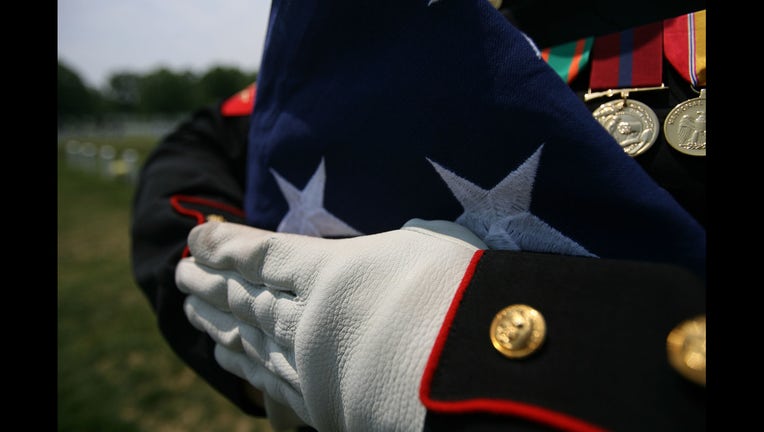 article
EVANSVILLE, Wyo. (AP) - They had never met Stephen Carl Reiman, but hundreds of people packed a Wyoming chapel on Tuesday to mourn the homeless U.S. Navy veteran who died where he was a stranger.
It was standing room only at the chapel in Evansville for Reiman's funeral, the Casper Star-Tribune reported.
Reiman, 63, arrived in Sheridan on Nov. 8 after a three-day bus ride from a Southern California community for homeless veterans. He traveled to Wyoming with just a backpack that contained Bruce Springsteen CDs, a cellphone, a laptop, an iPod, two identification cards, a copy of his birth certificate and his Navy discharge papers. He also carried Springsteen's memoir "Born to Run," Natrona County Coroner Connie Jacobson said.
A few days later he fell ill at a motel and was eventually taken to Wyoming Medical Center in Casper, where he died on Nov. 17, Jacobson has said.
Nobody visited Reiman in the hospital.
Jacobson initially had difficulty finding any family and after three days said she hoped people from the community would attend Reiman's funeral to mark his passing.
"One of the reasons I did this was to raise community awareness that we have homeless vets in our own communities," Jacobson said. "They deserve the same recognition and honor that any other vet would get."
After a week of searching, Jacobson located Reiman's sister, who said she hadn't heard from her brother in at least two years. Diane Reiman said she didn't know why he had come to Wyoming, but said he worked as a firefighter in Casper for a few years in the late 1970s or early 1980s and enjoyed his time in the state.
Diane Reiman said nurses at the hospital assured her they were with him when he died and he didn't suffer.
"That was so important to me, being a nurse myself. He was remembered even though he was isolated and we had lost touch with him for so long," Diane Reiman told K2 Radio (http://bit.ly/2guRmqW).
"He was cared for in a very special way by a lot of special people."
Pastor Rob Peterson said during the service he was proud that so many people showed up to honor Reiman.
"He was a man who lived a solitary life for many, many years, but at his final goodbye there is a room full of community," said Peterson, who is a chaplain in the Army National Guard.
Reiman was in the Navy from 1971 to 1975, served with honor in Vietnam and told a Veterans Affairs doctor he suffered from post-traumatic stress disorder, depression and alcoholism exacerbated by the death of his only son in combat in Iraq, Jacobson said she learned while trying to find his family.
Jacobson also was able to locate Reiman's daughter-in-law and her daughter -- Reiman's only grandchild -- but they could not afford to travel to the funeral, she said.