Human remains found in Santa Clarita near area where Tick Fire is burning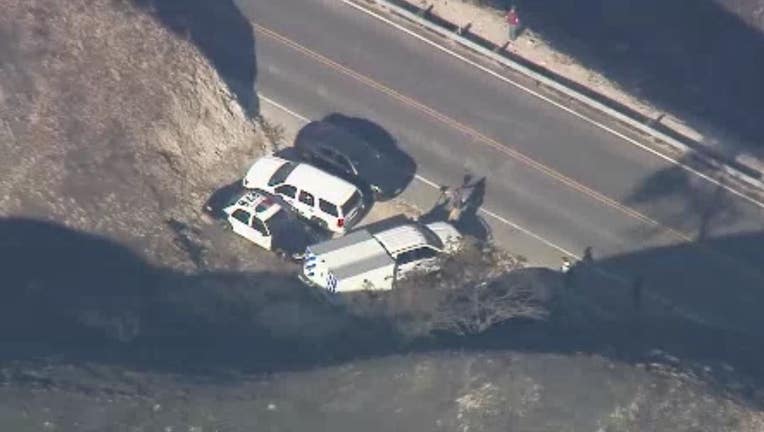 LOS ANGELES - An investigation is underway after human remains were found in Santa Clarita. 
According to the Los Angeles County Sheriff's Office the remains were discovered in a burnt area near the intersection of Sand Canyon Road and Thompson Ranch Drive. A public works employee discovered the large bones Saturday morning. 
Related: Structures destroyed, 43K placed under evacuation orders in raging Tick Fire
According to the sheriff's office their preliminary investigation revealed the remains may have been there for at least a year, and say the individual didn't die as a result of the Tick Fire. 
Anyone with information about this incident is encouraged to contact the Los Angeles County Sheriff's Department's Homicide Bureau at (323) 890-5500.
This is a developing story, check back for details