How buying a car might look different in a new California
LOS ANGELES - In A New California, maybe you're looking for a new car. We're looking specifically at car dealerships because, as of Friday, they are allowed to reopen their showroom doors.
What does this mean for the customer? Get ready for a lot of plastic.
"Plastic that goes over the steering wheel. Plastic on the seats. We even disinfect the keys and put the keys in a plastic bag when we hand it over to the customer so it's a completely new process," says Beau Boeckmann, President of Galpin Motors in the San Fernando Valley.
Boeckmann says car dealers have a bit of a head start on other businesses that are set to reopen because dealerships were deemed essential several weeks back. This allowed them to operate their service departments on a limited basis.
It also gave them an opportunity to ready Galpin's ten franchises for physical distancing and infection control protocols, including masking and gloving all employees.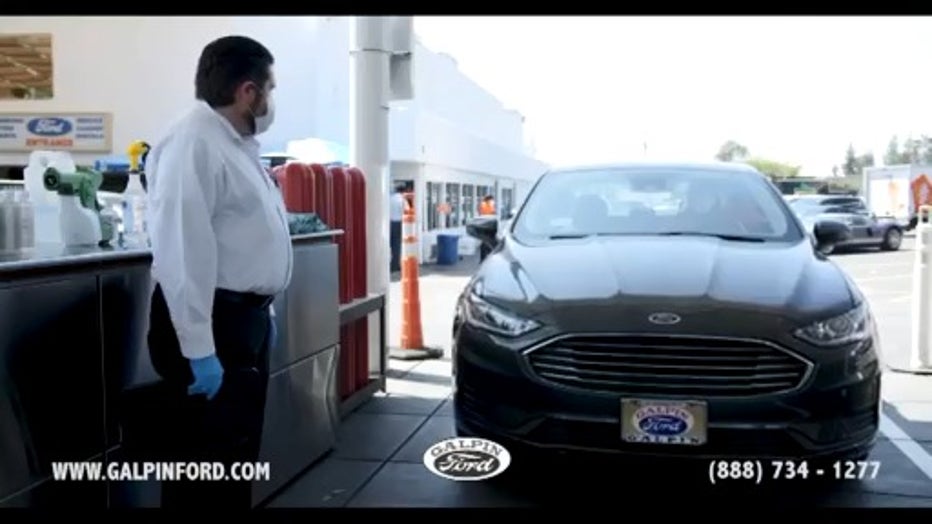 In terms of the test driving and car buying processes, customers can expect disinfected vehicles care of Galpin's newly purchased electrostatic sprayer.
"It's a fog machine basically that is there to eliminate and kill any viruse," says Boeckmann who explains a vehicle is sprayed each and every time it leaves the lot for a test drive; even customer vehicles are sprayed upon arrival.
"Same thing if we're doing a test drive. We don't go with the customer on a test drive. We fog the vehicle first. They drive it, everything's covered in plastic, and when they're done, we fog it again," says Boeckmann.
For those customers not quite ready to make their way to a showroom, the whole car buying or leasing process can be done online, which is entirely contactless.