Homeless man accused of hiding in Riverside hospital restroom to record women arrested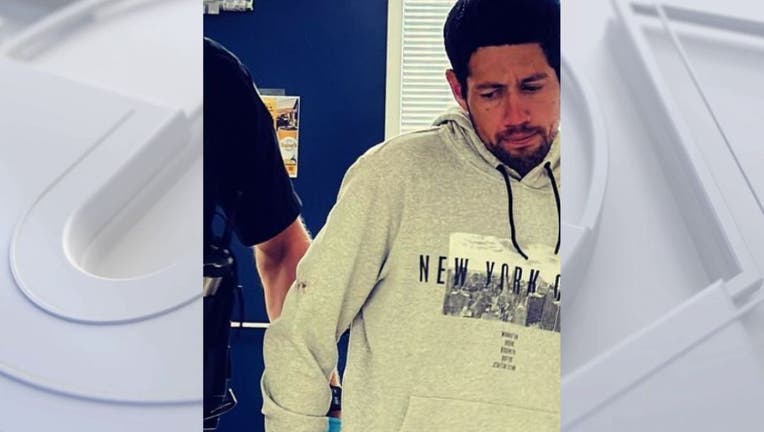 article
RIVERSIDE, Calif. - A homeless man accused of hiding in a women's restroom at a Kaiser Permanente hospital in Riverside has been arrested, according to police. 
The suspect, identified as 27-year-old Sergio Quezada, was arrested by authorities after they received multiple reports of a man hiding in the restroom and recording women. 
When authorities contacted Quezada, they discovered evidence on his phone implicating him in the alleged crimes. 
"This amateur filmmaker was arrested for secretly recording a person in a private location, possession of drug paraphernalia, and violating his PRCS condition," police said. 
A drug pipe was also in Quezada's possession when he was arrested, authorities confirmed. 
"Since the law won't allow us to post his booking photo to our social media for these 'non-violent' offenses, here is one we took before he was booked into jail and being held without bail because everyone should know what this creeper looks like," police added.
Kaiser Permanente responded with the following comment:
"Kaiser Permanente is aware of the disturbing reports about an individual's conduct at Kaiser Permanente's Riverside Medical Center on Wednesday, August 2, 2023. While we cannot comment on the details of this case, we are fully cooperating with local law enforcement and ask for all questions be directed to the Riverside Police Department.
We are deeply committed to maintaining a safe, secure, and respectful environment for our members, patients, employees, physicians, and anyone who visits our facilities. We continually review our practices and thoroughly investigate incidents to learn and strengthen our practices wherever possible."