Hollywood road rage incident leaves woman dead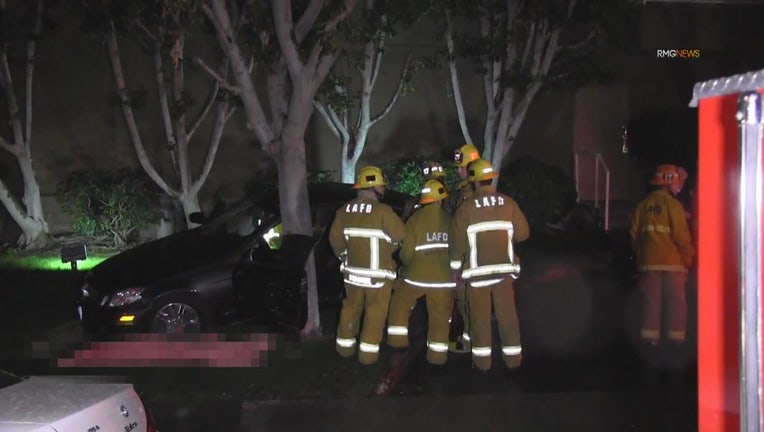 article
LOS ANGELES - An investigation is underway in the Hollywood area after a 26-year-old woman was killed in what police are calling an "unfortunate case of road rage," early Tuesday. 
The deadly incident involved two women in a Mercedes-Benz and a motorcyclist, according to Los Angeles Police Department investigators. 
Police say it all began when a Mercedes reportedly hit a motorcycle around midnight on Sunset Boulevard. The motorcyclist continued to follow the Mercedes south on Sunset Blvd. to the 1300 block of North Martel Avenue.  
The driver of the Mercedes came to a stop and got out of the vehicle to confront the motorcyclist. At some point during the altercation, the passenger moved to the driver's side to escape when she struck the original driver who was pinned against a tree, police said.
The passenger fled the scene on foot, leaving the woman and the vehicle behind. 
Firefighters with the Los Angeles Fire Department pronounced the victim dead at the scene.
The victim's identity has not been released.
The suspect was arrested by police shortly before 8 a.m., according to LAPD Officer Liseth Lomeli of the Media Relations office. Her name was not immediately available
No further information was immediately released. 
The investigation is ongoing. 
FOX 11's Mario Ramirez City News Service contributed to this report.