Hollywood nightclub security guard beaten to death by multiple suspects: LAPD
LOS ANGELES - Officials sought the public's help with an investigation after a security guard was beaten to death at a Hollywood nightclub early Sunday morning.
Los Angeles Police Department officers were called to Dragonfly Hollywood at 6510 Santa Monica Blvd., near Wilcox Avenue, around 2 a.m. following an assault with a deadly weapon call. 
When they arrived, they were directed to the victim lying in the street who was not breathing.
Investigators said the victim was working as a security guard when a group of between 7 and 11 people in their 20s confronted him. At some point, the security guard lost his footing and fell to the ground. That's when the suspects began kicking and stomping him before they ran away from the scene going westbound to Santa Monica Blvd., then southbound on Hudson Avenue. 
The security guard was taken to a hospital, where he died from his injuries, police said.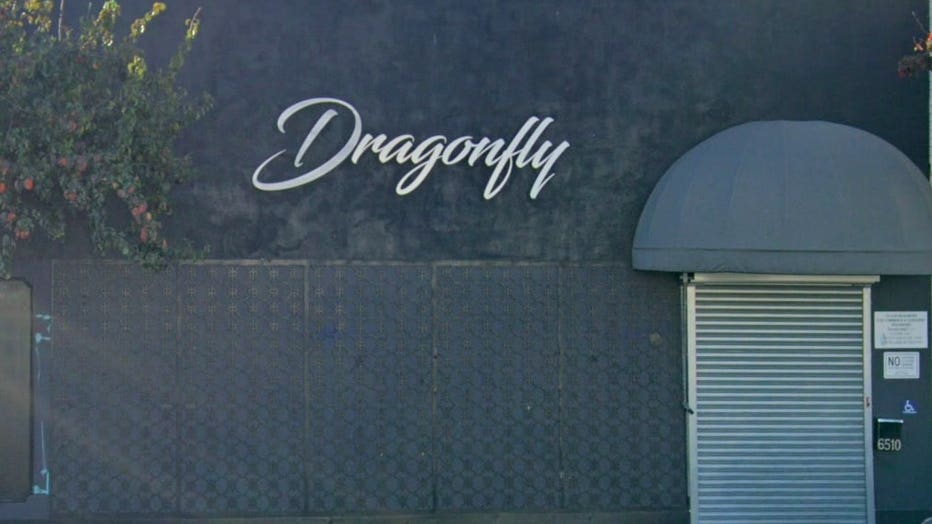 Photo courtesy Google Maps
The victim's name has not been released and a detailed description of the suspects was not provided. 
Anyone with information regarding the attack was urged to contact the LAPD's West Bureau at 213-473-0277. 
Those wishing to remain anonymous can contact L.A. Regional Crime Stoppers at 800-222-8477 or www.lacrimestoppers.org.