High-speed chase ends in Thousand Oaks when suspects escape into Macy's
THOUSAND OAKS, Calif. - A high-speed chase came to an end after the suspects ran into Macy's at The Oaks mall in Thousand Oaks on Monday afternoon. 
The department store is located on the west side of the mall.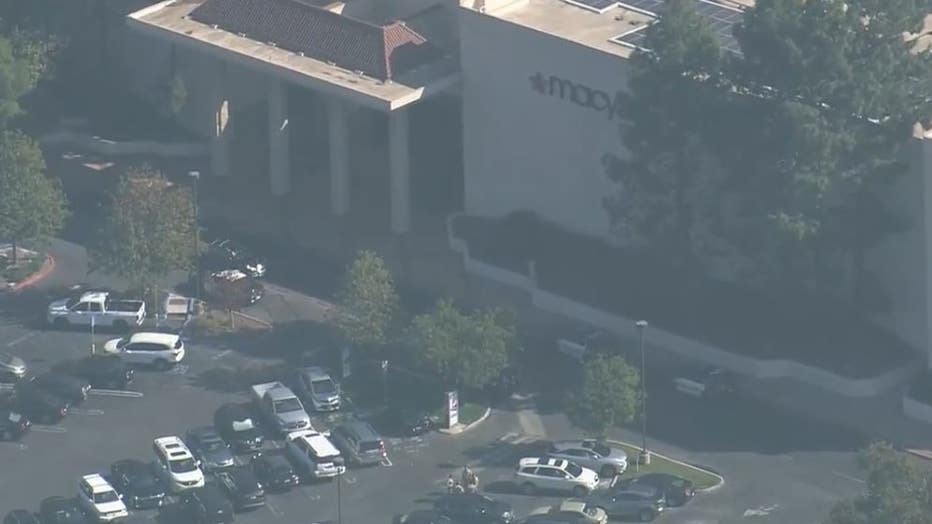 A black and silver Mercedes was accessibly speeding down the southbound 5 Freeway in Newhall, police said.
California Highway Patrol was able to stop the vehicle. However, the car sped off when an officer walked up to the vehicle. 
The vehicle continued traveling southbound on the 5 Freeway, and eventually moved to the 23 Freeway, before the suspects ended up at The Oaks, jumped out of the vehicle and escaped into Macy's. 
Police set a perimeter on the ground.
CHP cleared the scene before any arrests were made. 
Additional details were not immediately known.