Heroes Among Us: YMCA providing food for those in need during COVID-19 pandemic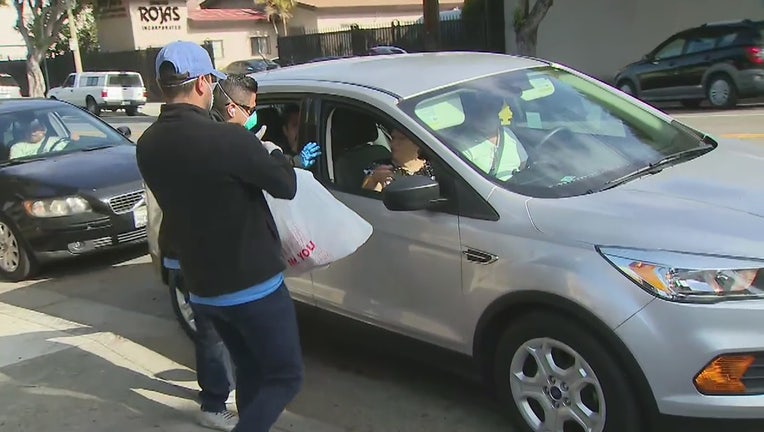 article
BOYLE HEIGHTS, Calif. - After seeing a need for food and resources in the community as the coronavirus pandemic continues, volunteers at the YMCA Weingart East Los Angeles stepped up to help those in need.
The group provides roughly 4,000 grab-and-go meals a day and delivers groceries to residents who are homebound because they are at a higher risk of contracting COVID-19.
Even better, volunteers are stepping up at YMCA locations across the metropolitan Los Angeles area, making sure thousands of Angelenos are able to have breakfast and lunch each day.
Assemblymember Miguel Santiago said it is a dire time of need for those financially impacted as layoffs and furloughs continue to increase.
All 26 locations in the Los Angeles area resource centers for those in need and for those who want to help out.
A spokesman for the Weingart East Los Angeles YMCA said anyone who wants to donate blood, anyone who needs foods, and even first responders who need childcare are encouraged to reach out online.
Do you know of a person or company that is going above and beyond to help others during this time? We want to hear from you, submit your nomination here.
Get breaking news alerts in the FOX 11 News app. Download for iOS or Android.