Heroes Among Us: Brea teachers help keep momentum alive by acing online lesson plans
BREA, Calif. - All teachers within the Brea Unified School District have successfully translated their passion and enthusiasm in the classroom to the computer screen.
It's the new normal for teachers, students and parents as schools across the state have been closed for weeks amid the coronavirus pandemic.
Standout and a favorite amongst students, Shirley Lee, known to students as Mrs. Lee, teaches sixth grade at Laurel Elementary Magnet School of Innovation and Career Exploration.  She has a positive energy that helps encourage students to continue learning during uncertain times.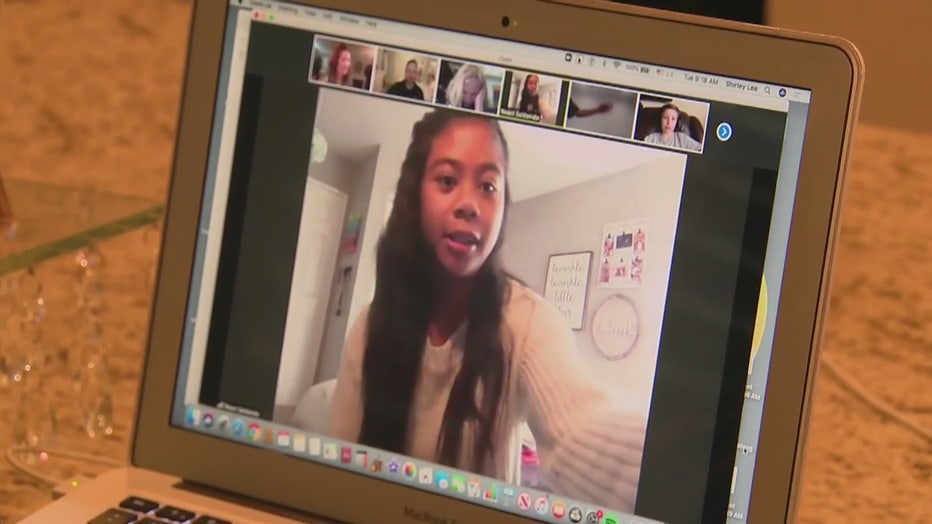 In addition, Lee's smile and warmth serve as a welcoming escape as students seek any form of normalcy.
Mrs. Lee demonstrated that two computers and an iPad are all she needs as she interacts with students via Zoom on Good Day LA. Another perk to virtual learning is that students can continue to interact with one another, while they practice safe social distancing from the comfort of their own homes.
Lee uses the iPad during math classes to demonstrate solving equations so that students can get a step-by-step guide on problem-solving.
Principal Dr. Mike Trimmell said all of his teachers have done an incredible job with distance learning.
Do you know of a person or company that is going above and beyond to help others during this time? We want to hear from you, submit your nomination here.
Get breaking news alerts in the FOX 11 News app. Download for iOS or Android.