Grad Standouts: First-generation college student goes from Orange County to the Ivy League
BUENA PARK, Calif. - A first-generation college student from Orange County is headed straight to The Ivy League! 
Buena Park High School Valedictorian, Yesenia Gomez,  is graduating with a 4.85 GPA on her way to Brown University and the Rhode Island School of Design.
She's an Earl Woods Scholar and an Edison Scholar, which means she's receiving a $40,000 Scholarship. 
Gomez is also an accomplished artist. 
"Art is a very big part of my life.  I've taken part in many different art competitions and I've painted murals in my school, " she said. 
She's part of Art Club, the California Scholarship Federation,  Math Club, Writing Center, and Social Quality Club. 
In addition, Gomez excels in engineering.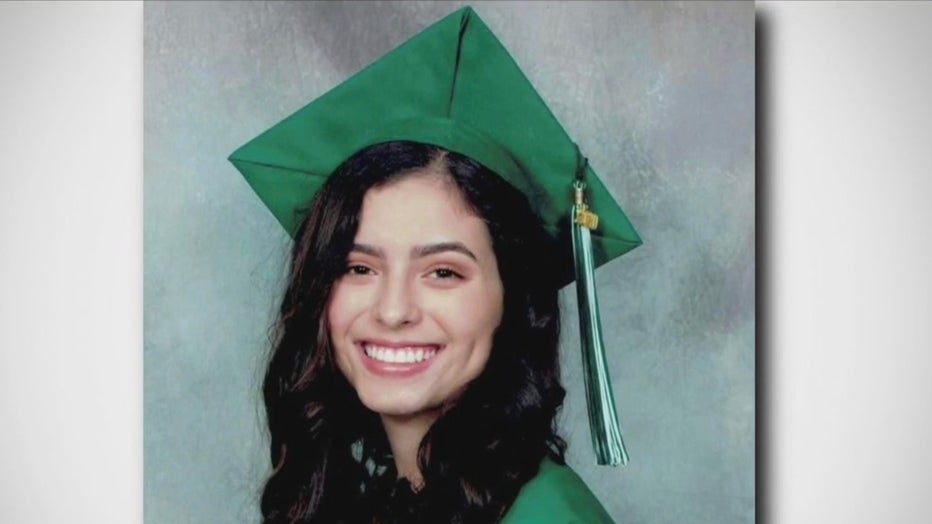 "I have taken part in many Summer programs including one called the Women's Technology Program at MIT in mechanical engineering, and another called the mathematic intensive summer session taken at Cal State Fullerton."
Congratulations Buena Park High School Valedictorian Yesenia Gomez! 
If you'd like to nominate a senior to be featured, just visit FOX 11's Dan Cohen's Facebook page and follow the instructions on his post.
To see all of our graduation and school standouts, visit this page here.