GoFundMe set up for special needs student found dead on bus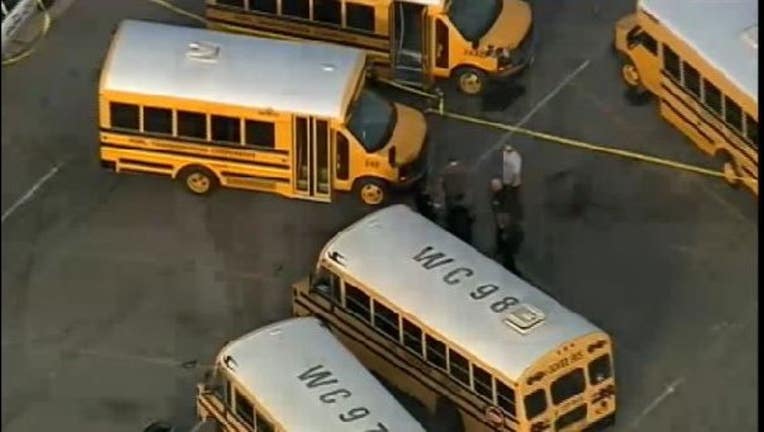 article
WHITTIER, Calif. (FOX 11 / FOX News) - The family of a 19-year-old Whittier special needs student found dead in the back of an empty school bus Friday believe he was left there all day before he died, it was reported late Sunday.
The family of Hun Joon Lee told local media that they believe their relative stayed on the bus for approximately nine hours while waiting for some instruction about what to do. Lee was supposed to be dropped off at the Sierra Education Center in Whittier at approximately 8:30 a.m. before leaving for home at around 2:30 p.m. He would have been expected to be dropped off near his home at around 3:30 p.m.
Friday was one of the hottest days of the summer in Southern California, with temperatures that reached triple digits in some areas. The Whittier School District has not said publicly whether Lee was in class that day.
Los Angeles news media outlets reported that Lee, also known to his family as Paul, had a severe form of autism and was unable to speak.
Family members have also claimed that a different bus driver than usual had picked Lee up. It is not clear whether the driver performed a head count, or if one was required by the bus company, Pupil Transportation Cooperative.
"How do you forget a big boy and just leave him in the bus?" Lee's friend Leslie Perez told the news media, "It was a small bus."
On Sunday, the family set up a GoFundMe account to help pay for expenses. News media outlets reported that the fund had surpassed its goal of $10,000 in one day, receiving more than 250 donations.
"My family is completely torn apart and heartbroken, knowing what he had felt during those painful hours," Lee's sister, Ellen, wrote in a statement on the account's page. "Inside the bus was about 120-130 degrees and Paul was trapped in there for almost nine hours without a single drop of water. We are hit so hard with this sudden tragedy."
Lee was found Friday afternoon unconscious, slumped in the aisle in the rear of the bus.
His mother called the school Friday when he did not return home. The school contacted the bus company. A driver went out to the bus yard across the street from the school and found the young man in the parked bus.
Police are treating the death as suspicious because "nothing that we've learned so far would lead us to believe he had any medical conditions," Whittier Police Officer Brad White said. White added that there were no signs of trauma on Lee's body, and no weapons were found at the scene.
No arrests have been made.
Lee attended the center, which has a transition program dedicated to adult students with special needs, said Valerie Martinez, Whittier Union High School District spokeswoman.
Whittier Union High School District Superintendent Valerie Thorstenson said the Sierra staff was heartbroken, according to FOX 11.
"This tragedy has devastated all of us,'' she said. "We are still gathering information about what happened. The district is calling for a speedy and thorough investigation to determine how something like this could happen."
She added: "Our hearts are with our student's parents and family -- we're all grieving. We're making ourselves, our counseling services and our staff available to his family and to our students."
Copyright 2015 FOX 11 Los Angeles : Download our mobile app for breaking news alerts or to watch FOX 11 News | Follow us on Facebook, Twitter and YouTube.