Goats grazing alongside hills in Pasadena to help prevent wildfires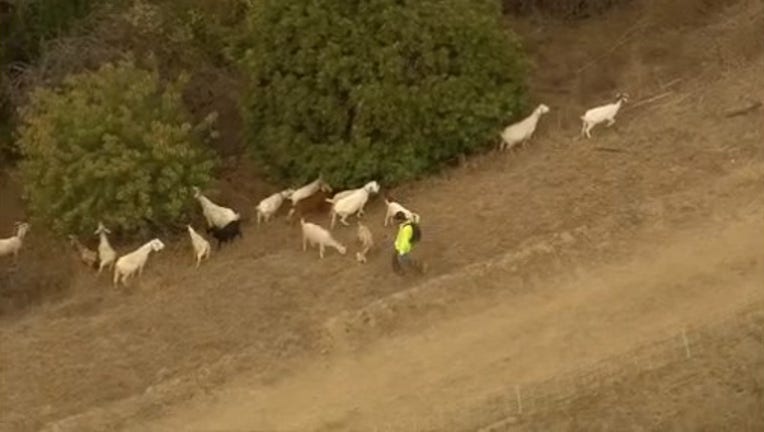 PASADENA, Calif. - Several goats are helping firefighters in the prevention of wildfires this season. 
A large herd of goats were seen grazing 10 acres of a fire-prone hillside in South Pasadena Thursday afternoon as part of the city's fire-prevention efforts.
The goats are expected to graze for approximately 20 days.
Officials with the city say the environmentally friendly approach ensures that weeds and non-native plants are removed from the hillside, reducing the potential for future wildfires.