Gene 'Bean' Baxter to leave KROQ's 'The Kevin & Bean Show' after 30 years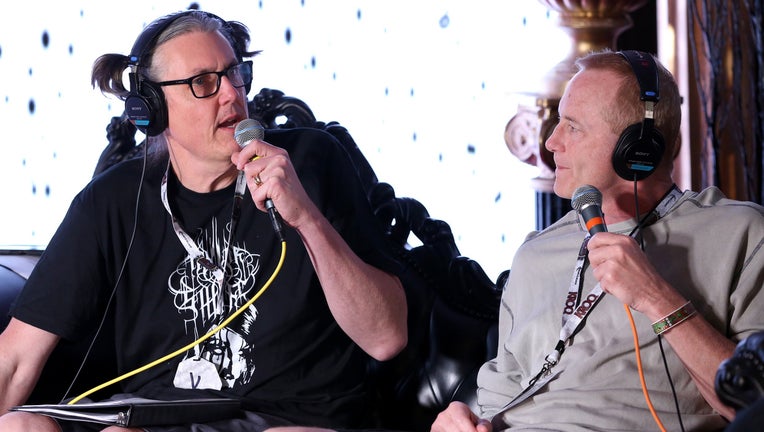 article
LOS ANGELES (FOX 11) - After 30 years on air, Gene "Bean" Baxter announced Wednesday he will be leaving "The Kevin & Bean Show" on Los Angeles' KROQ-FM.
The co-host of the morning show said he will be leaving later this year and moving to England with his wife, Donna.
"We are moving back to my homeland, England. I am a British citizen (too) and have spent many vacations there over the years and it always feels like home," Baxter said in a statement posted online.
Baxter has hosted the show with Kevin Ryder since it launched on January 2, 1990, making it the longest-running a.m. drive show on the air in Southern California. Famous alumni of the show include Jimmy Kimmel, Adam Carolla and Chris Hardwick.
In 2015, "The Kevin & Bean Show" was inducted into the National Association of Broadcasters' Broadcasting Hall of Fame.
Baxter has co-hosted the show remotely from Seattle and New Orleans. In 2018, he took a medical leave of absence and later returned to the show.
The longtime radio host said he "100 percent" plans to continue a radio career in Britain, despite having a "funny accent."
Ryder expressed happiness for his departing co-host on Twitter after the announcement.
"I have been o-v-e-r-w-h-e-l-m-e-d by the love and support from listeners and friends and colleagues via email, texts, and social media this morning since the announcement and while I thank each and every one of you, it's way too early for goodbyes," Baxter said. "We have at least 8 to 10 months left before I go so you'll have plenty of time to regret anything nice you might have typed today."
Baxter also posted the announcement Wednesday on Twitter.