Gabby Petito: Judge delivers blow to Laundrie family as civil suit appears headed to trial
NORTH PORT, Fla. - The Gabby Petito civil lawsuit in Florida appears headed to trial after a judge denied all of the motions to dismiss the case and gave the defendants 10 days to respond.
The suit argues that Brian Laundrie's parents and their attorney, Steven Bertolino, knew that Petito was dead when they issued a public statement on Sept. 14, 2021, that said they hoped she's reunited with her parents. At the time, law enforcement was investigating Petito's disappearance as a missing person case.
The trial is scheduled for May 2024.
"After review of all factual allegations of the Second Amended Complaint, and all reasonable inferences arising from the allegations in favor the (Petitos) it can be reasonably inferred that the conduct alleged was directed toward the (Petitos)" because the statement references her family twice, Florida Judge Danielle Brewer wrote in Wednesday's decision. 
Bertolino told Fox News Digital that he's "disappointed" in the judge's decision, but it was "not unexpected."
RELATED: Gabby Petito case: Brian Laundrie's mother promised son shovel, garbage bag, jailhouse cake in love letter
"At this stage of the process the plaintiffs' allegations have to be accepted as true and the court can not consider anything not contained in the complaint," Bertolino said. "As the process moves forward, I am confident that the plaintiffs will not be able to provide the proof necessary to support their baseless allegations."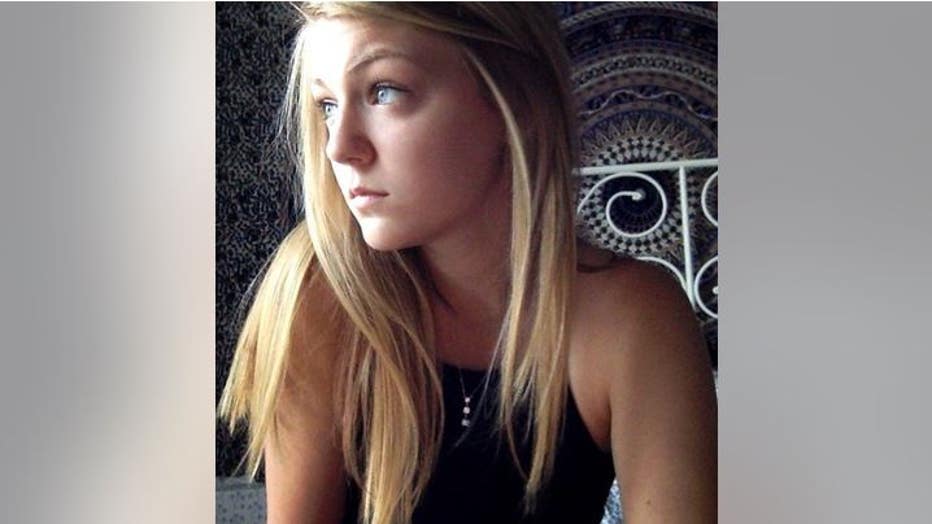 Gabby Petito in an undated photograph. (North Port Police)
Laundrie's parents argued that the case should be dismissed because the plaintiffs "must be present for the infliction of emotional distress," and Bertolino argued that his "reunited with her family" statement could mean Petito's remains would be reunited with her family, according to court documents.
The judge ruled that both arguments fell short of the legal threshold to toss the case. 
In her ruling, Brewer said that the references to Petito's family undermine the Laundries' argument.
"To the extent (the Laundries) made additional arguments to support dismissal in their motion or at the hearing as to same, the court has determined that none are sufficient to preclude the court at the motion to dismiss stage from concluding that the Second Amended Complaint," Brewer wrote. 
In a separate filing, the Florida circuit judge ruled that Bertolino's statement on Sept. 14, 2021, on its own "doesn't constitute outrageous conduct," but that when taken collectively with other statements it does.
The filing specifically mentions a statement on Sept. 19, 2021, when Petito's remains were found at a campsite near Jackson, Wyoming. 
"Taking all alleged facts as true and making reasonable inferences in favor of (Petito's family), reasonable inference could be made that Defendant Bertolino knew everything his clients knew and still acted as alleged in the Second Amended Complaint," Brewer said in her ruling.
"Whether or not the conduct alleged (in the lawsuit) was done as a matter of right in a permissible way is a question for another day under a different review standard."
Both rulings stressed that this is just one step in an ongoing court case.
The "ruling does not determine what happened to Gabby Petito. Instead, today's ruling is technical in nature," both judgments said. "It determines only whether Gabby Petito's parents (the Plaintiffs) stated a valid claim against . . . the Defendants."
RELATED: Gabby Petito and Brian Laundrie: Moab authorities release report on Aug. 12 domestic incident
The judge gave the Laundrie family and Bertolino 10 days to respond to the Petitos' lawsuit.
Chris and Roberta Laundrie have not been criminally charged in connection with Petito's death, but this civil case is bringing out details of the deadly cross-country trip in 2021.
Brian claimed responsibility for Petito's death in a suicide note found with his remains on Oct. 20, 2021, in the Myakkahatchee Creek Environmental Park behind the Laundries' North Port, Florida, home.
According to the FBI, Laundrie died of a self-inflicted gunshot wound. Near his decomposed remains, they found a handwritten suicide note and confession preserved in a dry bag and other personal effects.
In the note, first published by Fox News Digital, Brian Laundrie declared, "I ended her life."
RELATED: Amid Gabby Petito, Brian Laundrie search, 6 additional bodies discovered
"I thought it was merciful, that it is what she wanted, but I see now all the mistakes I made," he wrote. "I panicked. I was in shock."
Read more at FOXNews.com