Furby is back: Hasbro unveils toy's iconic return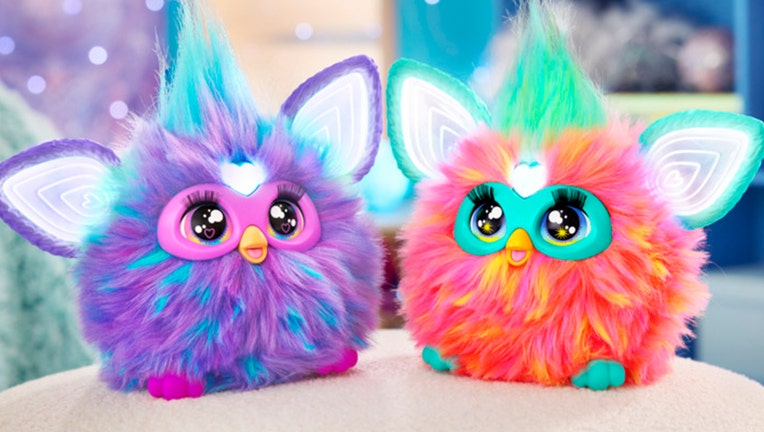 article
PAWTUCKET, R.I. - On Thursday, Hasbro announced that the iconic robotic toy, which became wildly popular and a pop-culture phenomenon in the late 1990s, will once again be available for purchase. 
"A new generation of kids can discover their own curious little creature and kindred spirit, that's sure to be their next BFF," the toy giant said in a press release on June 22. "With a history of disrupting pop culture and the toy aisle, Furby reminds kids that they can be their hilarious, wacky, perfectly imperfect selves, because that is what makes them – and the world – a little more special."
The new robotic creature sports two new colors, purple and coral. The interactive toy also features five voice-activated modes, more than 600 responses, lights and 10 unique songs. 
"Over the past few years, we've done a lot of research to understand what kids would want to see in a new Furby," said Kristin McKay, vice president and general manager at Hasbro Fashion & Preschool. "Through this research, kids told us that it was important for Furby to be their ultimate best friend – a furry companion to do all the things a BFF would do, like dance to music, share fortunes, meditate, mimic each other in silly voices, and even put on a light show, and that's exactly what we created."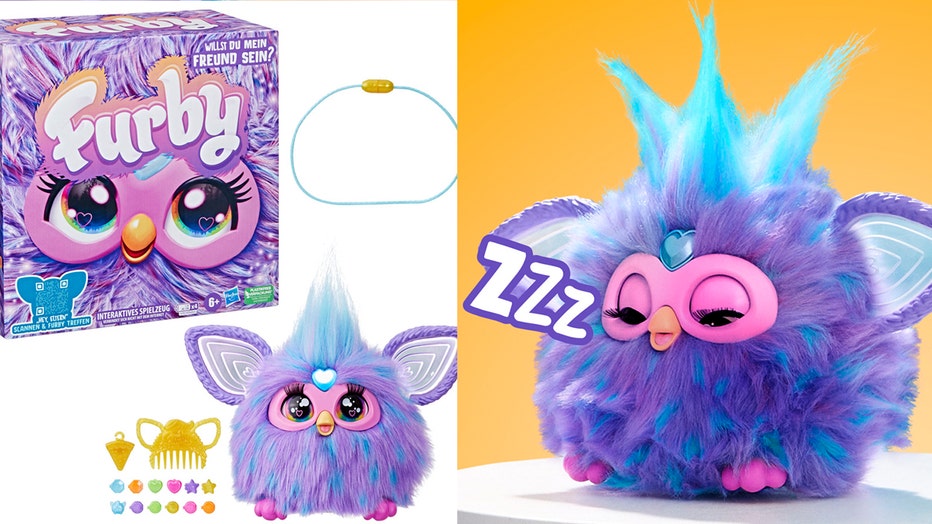 Product photos of Furby toy, which is available on Amazon (Credit: Hasbro)
Furby also responds to hugs, pats, belly tickles, shaking, and feeding of its pretend pizza charm. According to Hasbro, the more playtime with Furby, the more fun the toy can unlock. 
Furby is available now on Amazon and will be at all major retailers starting July 15. 
RELATED: Mattel and Hasbro team up for co-branded toys featuring Barbie, Transformers, Hot Wheels
"Following its craze-inducing launch in 1998, Furby has taken the world by storm, impacting every corner of the culture zeitgeist, from music to television and film," McKay continued. "For the brand's 25th anniversary, we wanted to ignite the same excitement for this new generation by harnessing Furby's power of nostalgia while giving Gen Alpha everything they crave." 
In the late 1990s, Furby instantly became one of the toy world's biggest and most iconic launches, with over 40 million units produced globally in the first three years.
The toy sparked a collector craze that drove auction prices above retail prices and was even banned from the National Security Agency (NSA) premises in Maryland, according to Hasbro. 
RELATED: Mattel to relaunch Barney franchise, introduce 'iconic purple dinosaur to a new generation'
Hasbro is a global branded entertainment company with gaming, consumer products and entertainment including Magic: The Gathering, Dungeons & Dragons, Nerf, Play-Doh and Peppa Pig.
This story was reported from Los Angeles.