French's launches mustard-flavored Skittles: Here's how to score a bag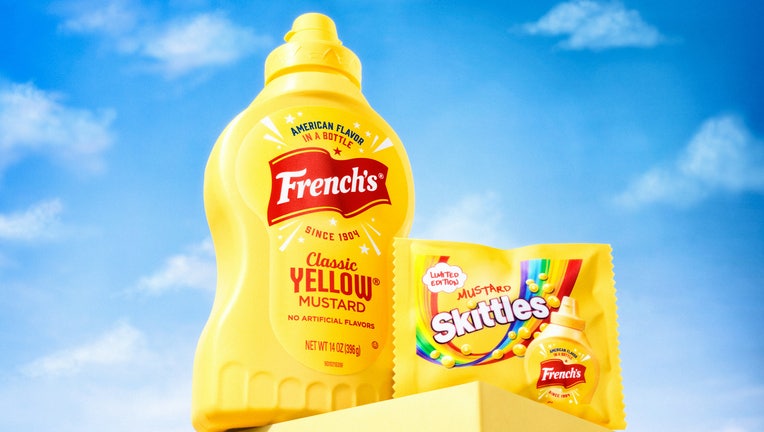 article
French's has cut the mustard with its latest tangy offering: The company has teamed up with Skittles to release mustard-flavored candy in honor of National Mustard Day Aug. 5.
According to McCormick, the brand that makes French's, the mustard Skittles will be given away for free online while supplies last. They'll also be handed out at in-person popup events in Atlanta, Washington, D.C., and New York.
READ MORE: Wendy's Frosty Cream Cold Brew arrives just in time for summer
"From Mustard Ice Cream to last year's viral Mustard Donuts, this year marks the fifth time French's has gone all out with unique, flavorful innovations to celebrate National Mustard Day. With the yellow holiday landing on August 5th, we knew we had to outdo ourselves," said Valda Coryat, North America Vice President of Marketing for McCormick & Company.
How to get a bag of mustard Skittles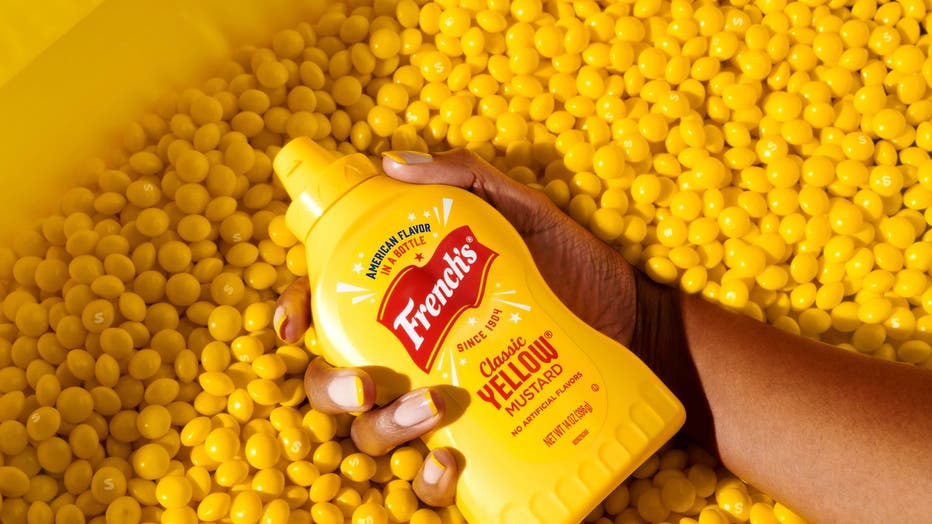 To snag a bag, you can visit frenchs.com/mustardskittles through Aug. 5 and enter your information for a chance to win. You can also score the limited edition Skittles by visiting one of the following popups:
READ MORE: New 'Girl Dinner' menu at Popeyes based on viral TikTok trend
Monday, July 31: Atlanta – Ponce City Market from 11AM-3PM675 North Avenue NE, Atlanta, GA 30344
Wednesday, August 2: Washington D.C. – City Center from 11AM-3PM825 10th St NW, Washington, DC 20001
Saturday, August 5: New York City – Hudson River Park from 11AM–3PM555 12th Ave, New York, NY 10036