Four years later: Remembering the San Bernardino terror attack victims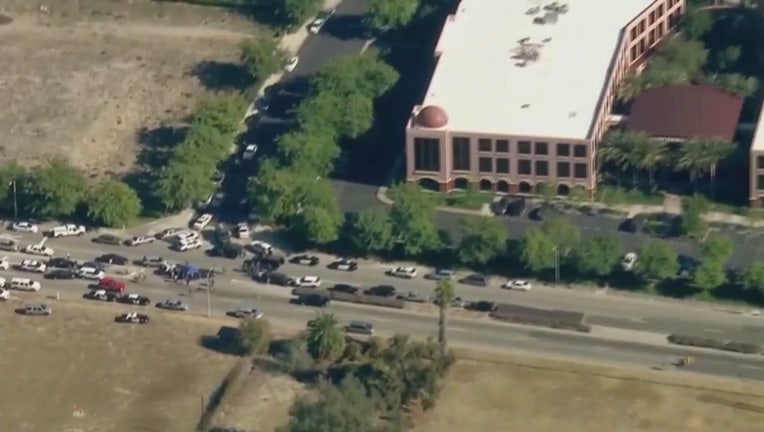 SAN BERNARDINO, Calif. - Monday marks four years since 14 people were killed and 21 others were wounded when a married couple opened fire in a shooting massacre in San Bernardino. 
The county will host a Moment of Remembrance at 10:55 a.m. to honor the victims and those affected by the tragedy. 
RELATED: 
• San Bernardino mass shooting: 14 people dead, 21 wounded
• San Bernardino terror attack: What we know now
• FBI agents serve search warrant at home of San Bernardino shooters brother
• 911 dispatch tapes from San Bernardino shooting massacre released
• FBI: San Bernardino shooter's brother, 2 others arrested after search warrants
On the morning of Dec. 2, 2015, Syed Farook and Tashfeed Malik opened fire with AR-15 style rifles at the Inland Regional Center. Then FBI Director James Comey said the couple, who met online, were radicalized years prior to the shooting and discussed jihad and martyrdom.