Former USC football player charged with raping 2 women at USC, UCLA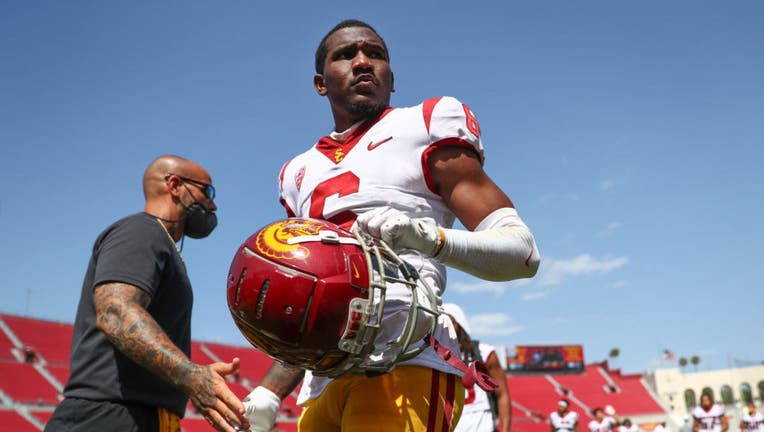 article
A former USC Trojans football player was charged Wednesday with allegedly raping two women over the last three years, District Attorney George Gascón announced.
Joshua Jackson Jr. played cornerback for the University of Southern California during the 2021 season. On Wednesday Jackson was charged with four felony counts, including forcible sexual penetration and forcible rape.
The charges stem from accusations from two separate women, according to Gascón's office. One at the University of Southern California and another at the University of California — Los Angeles.
"Sexual assault is a heinous crime that cannot be tolerated," Gascon said in a press release. "These brave women made the difficult decision to come forward and report their assault, now it's our turn to ensure that justice is done. We will do everything we can to hold the person responsible accountable for his actions."
In one allegation, Jackson is accused of raping a UCLA student between June 1 and Sept. 1, 2022, at his apartment. In another case, Jackson is accused of raping a classmate at her USC apartment in March 2023.
According to the Los Angeles Police Department, Jackson is also accused of assaulting a woman in San Diego sometime between now and 2020, but did not say specifically when.
Jackson was arrested Wednesday and is being held on $1.4 million bail. Jackson is scheduled to be arraigned this week. 
The LAPD is investigating this case. Any other potential victims, or anyone with any information was asked to call the department at 323-290-2976 or 1-877-527-3247.