Former LA Dodger turned artist uses new platform to empower Black youth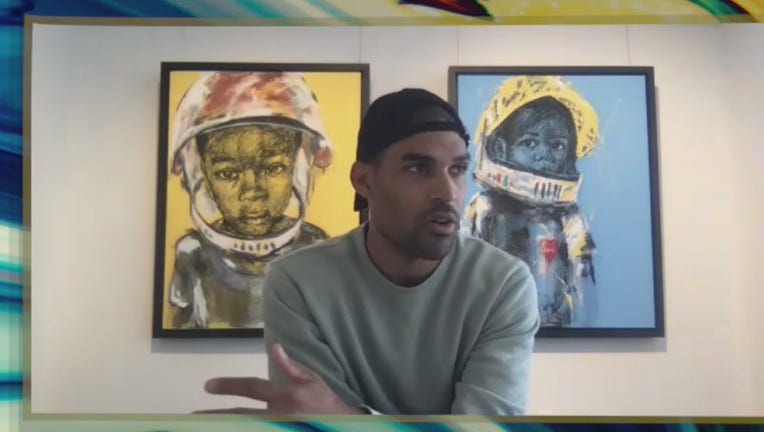 LOS ANGELES - A former Los Angeles Dodger is taking a swing at an unlikely, new career that allows him to use a new platform to promote a mission of social justice. 
Micah Johnson has traded in his a baseball bat for a paintbrush and has a growing fan base.
His brush strokes are framed with purpose. 
"I'm getting so many cool responses from people all over the world, from all walks of life and demographics saying how inspired they are to chase their dreams no matter how old they are.  It's really cool to see it wasn't my intention at all," Johnson said.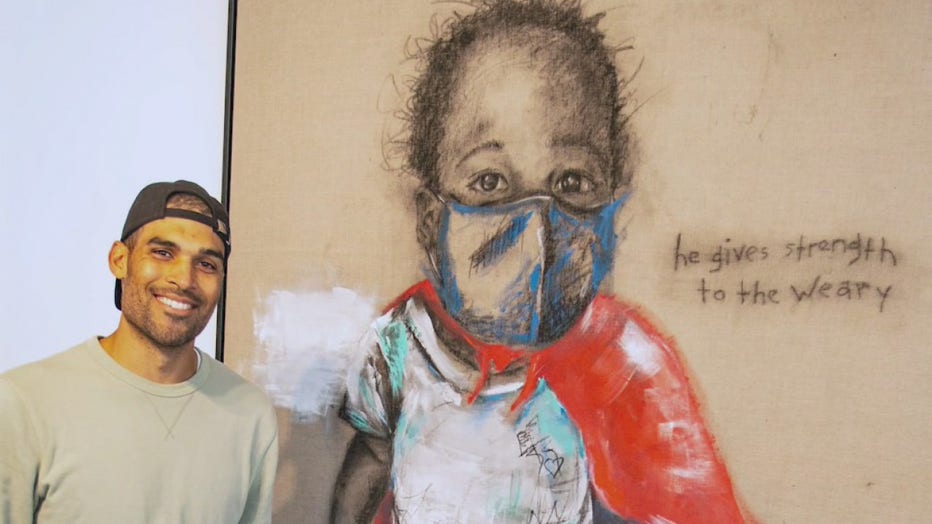 The former second baseman's journey in art got off to a serendipitous start.
During the start of Spring Training in 2016, Dodgers Manager Dave Roberts tried to break the ice with players by asking them about their other hobbies.  A stumped Johnson is a piano player, however, he was too nervous to reveal his musical skills Instead, he said "painting," she Roberts challenged him to paint a portrait of Dodger Great Maury Wills.  
Once the painting was complete, his fellow players were blown away by his talent. 
"I did this portrait of Maury Wills and they said 'this is so good!' so that spring boarded me to where I'm at now," he explained.
Johnson now has a show at Art Angels Gallery in West Hollywood. 
His latest project is inspired by his four young nephews; one of whom, at just four-years-old had asked him just a few months ago if an astronaut could be Black?
 "As someone who had dreams of playing Major League Baseball since he was four, I never felt limitations. If he feels that way, there's gotta be other kids out there who think their dreams are limited."
Johnson started paining in hopes to inspire his nephew and in hopes that his new career will have a larger impact. 
"What  I'm doing my platform has superseded my whole baseball career which is cool.  I've had a second chance to do right use my platform to do better. Not a lot of people get that second chance, so I'm not going to ruin it by doing art that doesn't matter"
Johnson says he plans to paint his nephews until they reach the age of 18 to chronicle what it's like to grow up Black in America during these times.   
You can see his work at Art Angels Gallery in West Hollywood.