Florida woman eats hamburger during traffic stop for suspected DUI: deputies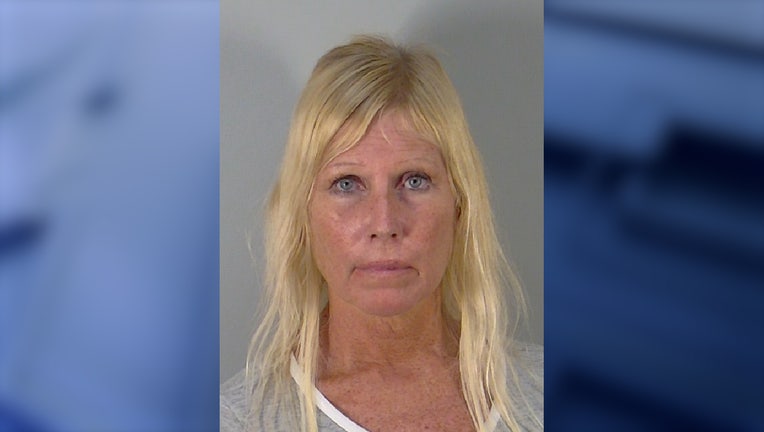 article
CLERMONT, Fla. - A Florida woman was accused of drunk driving after her late-night run to McDonald's, according to the Lake County Sheriff's Office. 
Valerie Wolford was arrested Tuesday for a DUI. The arrest happened after a Clermont Police officer saw her fail to stop properly at a red light, according to an affidavit. 
The incident occurred around 2:20 a.m. Tuesday at the intersection of US-27 and Steve's Road in Clermont. 
Wolford allegedly stopped past the white line on the street and slowly went through the intersection even though the light was still red, according to authorities. 
The officer pulled Wolford over, but she seemed unaware that she was being pulled over. She continued driving southbound on US-27 for a short distance until she eventually noticed the officer's flashing lights behind her.
According to the affidavit, Wolford immediately started apologizing to the officer, even before anything was said to her. 
The officer informed her that she didn't stop correctly at the red light, and Wolford apologized again. The officer then requested her driver's license, but she handed over her insurance card instead.
When asked about where she was driving from, Wolford said that she had just come from McDonald's.
The officer noted the smell of an alcoholic beverage coming from inside the car. There was also a hamburger in the front seat, which Wolford was biting into, police said. 
Before going to McDonald's, Wolford told the officer that she had been at a local bar, where she admitted to drinking two vodka sodas before heading to the fast food restaurant.
RELATED NEWS: 
According to the affidavit, Wolford's responses were delayed, her eyes appeared glossy, and she had a pale, flushed face.
Wolford agreed to step out of her car for a sobriety test. The officer determined that she was driving under the influence, leading to her arrest.
She was taken to the Lake County Jail, where she willingly spoke with officers about her night. Wolford said she doesn't use drugs or take any medications. Additionally, she agreed to a breathalyzer test, which showed that both of her results were nearly double the legal limit.
As a result of her first-time DUI offense, Wolford is currently held on a $1,000 bond. Her court appearance is scheduled for August 9.