Florida woman who deputies say shot, killed her neighbor arrested
OCALA, Fla. - A Florida woman who shot through her front door, killing her neighbor, amid an ongoing fight over where her children were playing, was arrested Tuesday night on several charges stemming from the shooting, Marion County Sheriff Billy Woods told FOX 35 in an exclusive interview.
Susan Lorincz, 58, was booked into the Marion County Jail on charges of manslaughter with a firearm, culpable negligence, battery, and assault, he said.
She's accused of shooting and killing Ajike "AJ" Owens, a mother of four, on June 2, 2023, after Owens went over to Lorincz's house to confront her about allegations that she threw a rollerblade skate at one of her kids earlier in the day.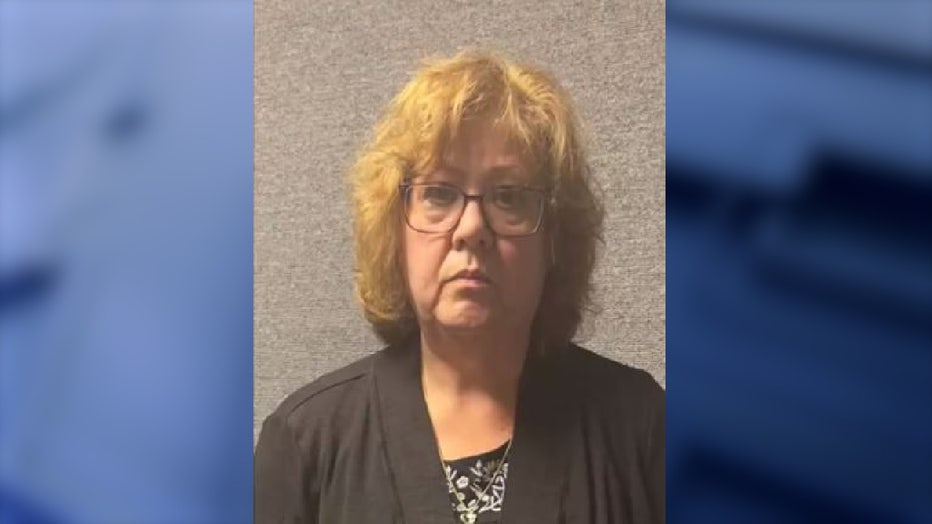 Susan Lorincz was booked into jail on charges of manslaughter, culpable negligence, assault, and battery in the shooting death of Ajike "AJ" Owens. (Photo via Marion County Sheriff's Office)
Deputies said Lorincz fired one shot through her closed front door and struck Owens in the chest, who later died at the hospital. Her son was with her when the shooting happened, Sheriff Woods said, which is why deputies are recommending the culpable negligence charge.
"The whole time, we had only one side of the story. We know that she shot through the door, of course. On her side of the story, she made claims that her life was being threatened," Sheriff Woods told FOX 35 News.
"This is not 'stand your ground,'" Sheriff Woods told FOX 35, referring to Florida's "Stand Your Ground" law, which allows someone to use deadly force should they reasonably believe their life is in imminent danger.
"Let me make that clear – this was not 'stand your ground.' It was an unjustified shooting," he said.
Prior to the shooting, MCSO said Lorincz was overheard yelling and arguing with the children, who were playing in a nearby field, and then threw a rollerblade skate at one of the children – a 10-year-old boy – which hit him in the toe.
When the boy and his 12-year-old brother went to talk to Lorincz about what happened, she opened the door and swung an umbrella at them, the sheriff's office said.
Deputies said the investigation has revealed that Lorincz had become angry with the children overtime, specifically about them playing in a field near her home.
Records show that 911 had been called a half-dozen times since 2021 involving Lorincz and Owens. In two cases – February 2022 and April 2023 – Lorincz called 911 because she was upset that Owens' dog was on her property, and called months later to report that Owens had repeatedly opened her mailbox. She told deputies, according to the report, that she was not missing any mail.  
In a statement late Tuesday, representatives for the Owens family said they were relieved that an arrest had been made.
"While we are relieved that the woman apparently responsible for the tragic killing of Ajike 'AJ' Owens has been arrested, we are no less concerned that accountability has taken this long because archaic laws like Stand Your Ground exist." the statement read.
"What does it say when a person can shoot and kill an unarmed mother in the presence of her young children, and not be immediately taken into custody, questioned, and charged?"
Attorneys Ben Crump and Anthony D. Thomas, hired by the Owens family, have scheduled a press conference for Wednesday. FOX 35 plans to stream that press conference.
Sheriff Woods said his detectives had to conduct interviews and their own investigation to rule out a self-defense claim before making an arrest, again, citing the state's Stand Your Ground law.
Sheriff Woods said it will now be up to the State Attorney's Office to decide whether to pursue formal charges against Lorincz.
In a news release earlier this week, Ben Crump said Lorincz told the kids to "get off her land" and previously hurled racial slurs at them.
'She had no weapon': Mother of Ajike Owens remembers daughter
Florida deputies were called to the neighborhood where the shooting occurred at least a half-dozen times over the last two years for various complaints between the two neighbors.
Newly-released documents show that deputies responded to the neighborhood for various disputes dating back to 2021.
In one case February 2022, the neighbor called 911 to file a complaint against Owens' because a dog was on her property. The neighbor told deputies that she and Owens got into an argument and Owens allegedly threw a "no trespassing" sign at her.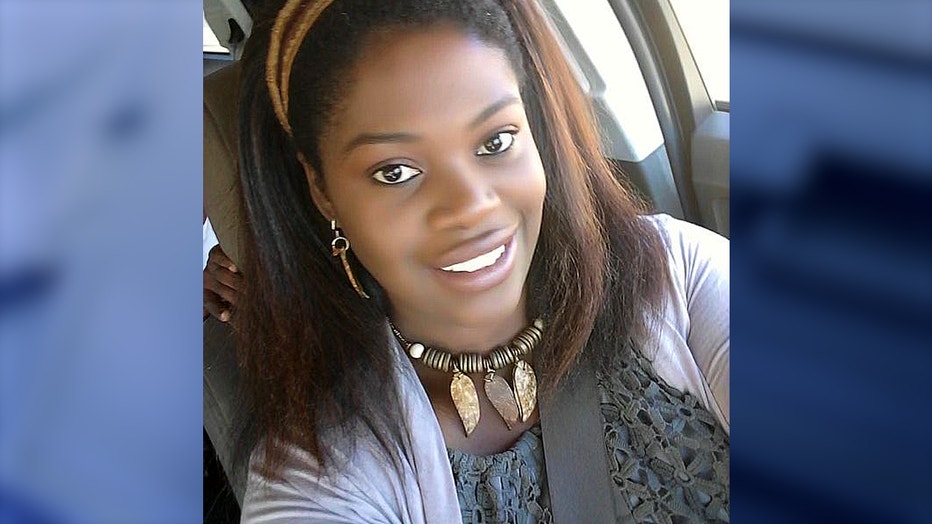 Ajike "AJ" Owens [Credit: Family handout]
Owens told the deputy that the confrontation was not physical and that she threw the sign as she walked away, but it did not hit the neighbor. The deputy noted in his report that there was no visible injury to the neighbor.
In April 2023, the neighbor called 911 to file a report that Owens had opened her mailbox multiple times over several days. The neighbor told the deputy that she was not missing mail but that she needed a police report in order to file a complaint with the U.S. Postal Service Officer of the Inspector General.
Sheriff Woods said it appears that there had been a years-long squabble between the two, referring to it as a "neighborhood feud."
"I wish our shooter would have called us instead of taking action into her own hands. I wish Mrs. Owens would have called in the hopes we could've never gotten to the point at which we are here today," Sheriff Woods told reporters at a recent press conference.
He vowed to use all of his department's resources to investigate the case.