Flight bound for Ontario Airport carrying U.S. citizens from Wuhan diverted
ONTARIO, Calif. - A plane bound for Ontario International Airport carrying over 100 U.S. citizens evacuated from Wuhan, China has been diverted to March Air Reserve Base instead, officials announced Tuesday evening.
Curt Hagman, the Chairman of San Bernardino County Board of Supervisors, made the announcement on social media.
"Ontario International is one of the repatriation airports for the west coast and we are always prepared to receive our citizens abroad in times of emergencies," Hagman said in the video. "We were prepared but the state department decided to switch the flight to March Air Force Base for logistics that they have."
RELATED: Ontario airport to serve as repatriation point for passengers arriving from Wuhan region of China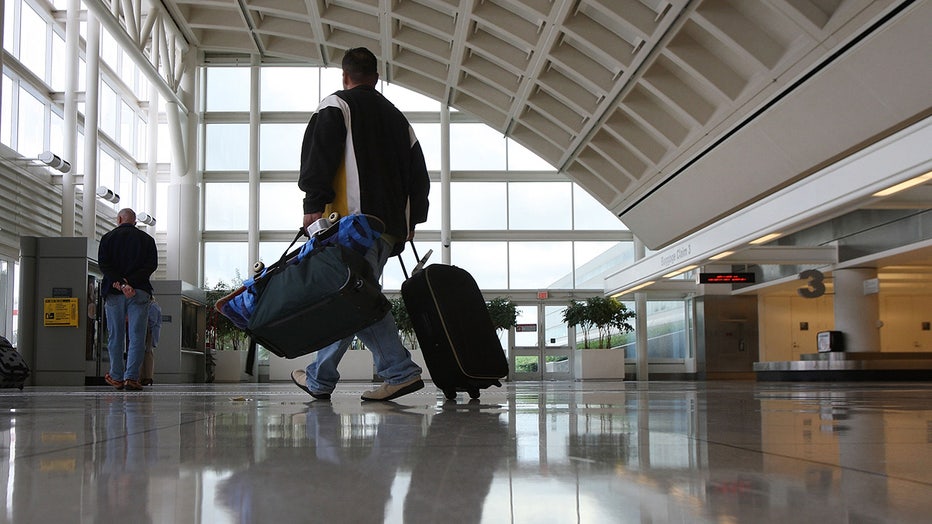 (David McNew/Getty Images)
The announcement comes a day after officials with the State Office of Emergency Services informed the county of San Bernardino was to serve as the repatriation point for approximately 240 U.S. citizens arriving from Wuhan in a U.S. chartered flight.
Wuhan is at the epicenter of the coronavirus outbreak.