Firefighters rescue man trapped under RV in Sylmar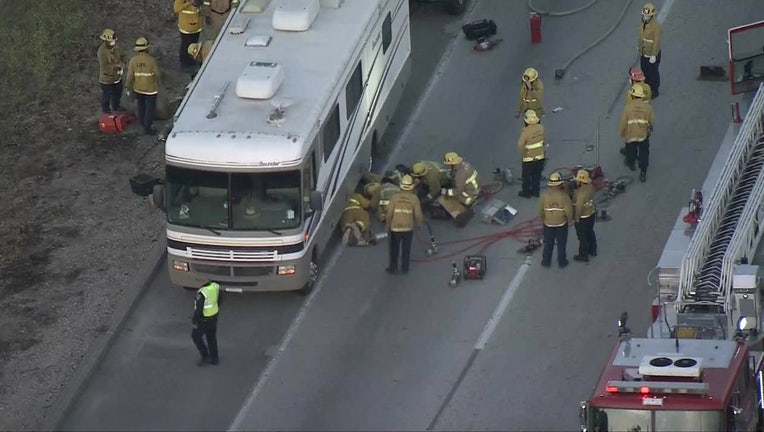 SYLMAR, Calif. - Crews with the Los Angeles Fire Department rescued a pedestrian who was trapped under an RV. 
Firefighters responded to the westbound 210 freeway near Roxford St. around 7 p.m.
It's unclear how the person got underneath the RV, but the fire department says the man was under the vehicle for almost 30 minutes.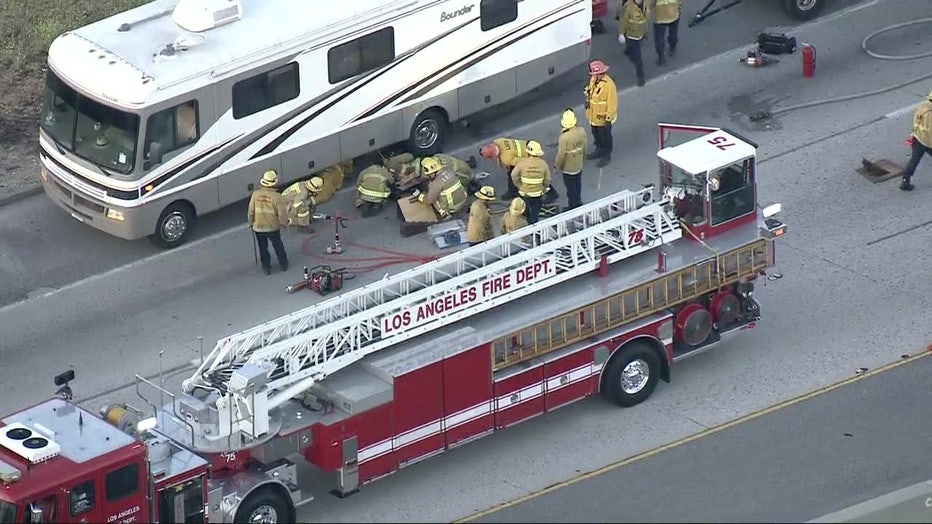 The fire department said the man "was impaled by an object underneath and that had to be cut to free him."
The victim was conscious but in critical condition. He is being transported to the nearest trauma center.
The California Highway Patrol reported that a fatality occurred at the scene of the extraction, but it was not immediately clear if the person who died was the man that was extracted.
Nicholas Prange with the Los Angeles Fire Department says traffic on the westbound lanes of the 210 have been shut down; only lane is now open and traffic is backed up. 
City News Service contributed to this report