Fights on campus prompt massive LAPD response, cause high school lockdown
LOS ANGELES - John C. Fremont High School in South Los Angeles was placed on lockdown Tuesday as police officers worked to disperse students after several fights were reported on campus.
According to the Los Angeles Police Department, school police requested backup from LAPD after numerous fights broke out on the campus, located at 7676 San Pedro Street.
Hundreds of students were seen outside the school building. It was not immediately clear what sparked the unrest. The students reportedly began throwing items such as rocks and bottles at the officers as they attempted to return order to the school. 
Related: School officials announce increased security after multiple fights break out at South L.A. high school
More than three dozen armed police officers responded to the campus. Video from SkyFOX showed several of the officers wearing riot gear.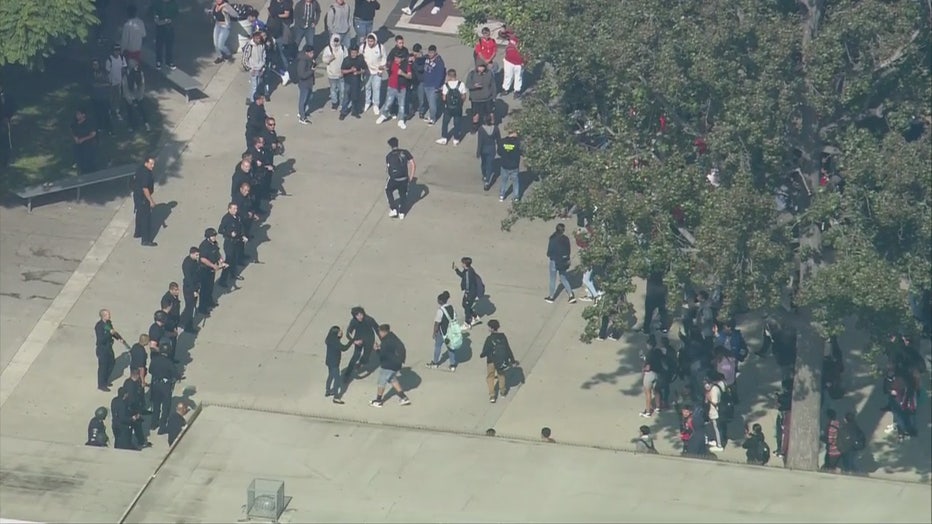 The lockdown was lifted around 12:11 p.m. Tuesday after authorities were able to get students back into their classrooms.
One student was taken to a hospital with a minor injury.
Eight students were detained and eventually released to their parents. 
Additional details were not immediately known.