Southwest hopes to rebound from winter fiasco with new low-cost deals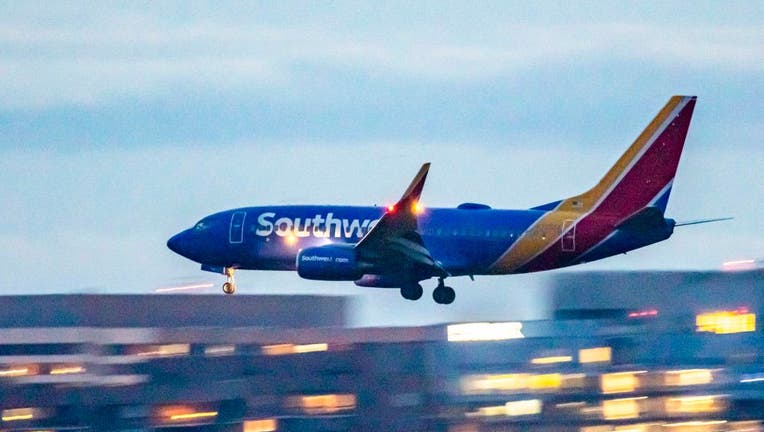 article
Southwest Airlines continues to hope to put last year's winter fiasco behind them with its latest travel sale with tickets as low as $59. 
The "Fall Fares are Falling" promotional deal that offers low-priced tickets for flights between Aug. 10 and Dec. 14; however, tickets must be booked by July 20. 
The deal does not apply to flights during the Thanksgiving holiday. 
RELATED: Southwest Airlines flight cancellations continue to snowball
Travel + Leisure listed some of the cheaper flights passengers will find:
Dallas, Texas to Denver, Colorado for $82
Dallas, Texas to Memphis, Tennessee for $79
Los Angeles, California to Salt Lake City, Utah for $92
Los Angeles, California to Tucson, Arizona for $59
Miami, Florida to Orlando, Florida for $59
New York (LGA) to Baltimore, Maryland for $89
Palm Springs, California to San Jose, California for $59
The airline hopes to lure customers back after a challenging winter. 
A severe winter storm just before Christmas affected all airlines, but Southwest struggled far more than the others to recover. It wound up canceling nearly 17,000 flights in 10 days before resuming a normal schedule. Unions for pilots and flight attendants said technology used to reassign crews to planes bogged down, and workers spent hours on hold when they called headquarters for instructions.
Southwest said in a filing that it continues to expect to report a loss for the first quarter, with lingering fallout from the December crisis cutting revenue by up to $350 million. That is on top of an $800 million drop in fourth-quarter pretax income that Southwest attributed to the meltdown, which is being investigated by federal officials.
This story was reported from Los Angeles. The Associated Press contributed.