Emotional vigil held for youth coach killed in Ladera Heights; suspect arrested
LADERA HEIGHTS, Calif. - An emotional vigil was held Friday night in Ladera Heights to honor the life of 25-year-old Jakeil Reynolds. 
Reynolds was shot and killed Wednesday night at a house party on the 5800 block of Holt Avenue, near Slauson Avenue.
Investigators say Reynolds was attending a party when an argument occurred, he left the house but was confronted again outside by the suspect and the pair began fighting. At some point, the suspect allegedly pulled a gun and shot Reynolds several times, according to Deputy James Nagao of the Los Angeles
County Sheriff's Department.
Reynolds was pronounced dead at the scene.
RELATED: Man shot to death after leaving house party in Ladera Heights
Investigators call it a gang-related shooting, however, Reynolds was not a gang member. His family says he simply wore the wrong color shirt to the party.
They say Reynolds wore a red sweater, which is the color of opposing gangs in the neighborhood, and that may have led to the argument. 
On Friday deputies announced that a 29-year-old man was arrested in Compton on suspicion of fatally shooting Reynolds.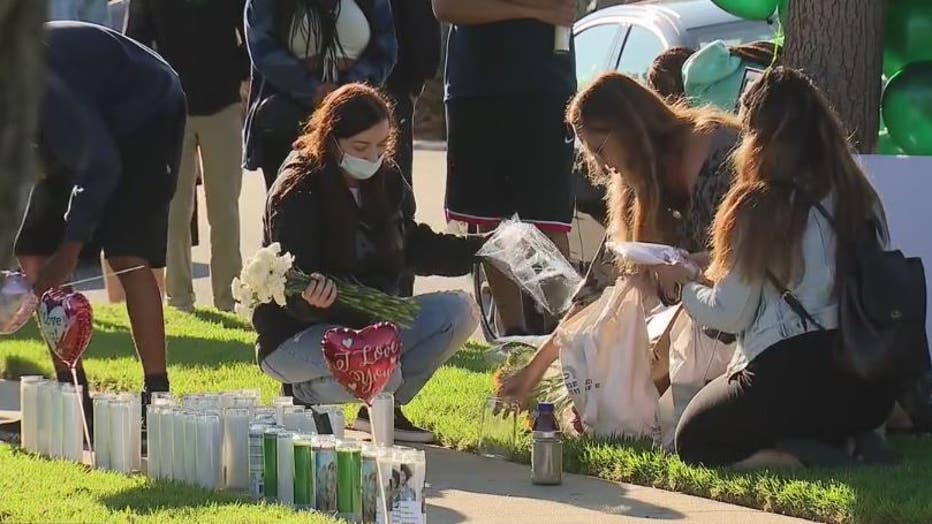 Meanwhile, that same day a vigil was held the very spot where Reynolds died. Several people gathered together with flowers and candles in hand. 
Reynolds was remembered by many at the vigil for all the young lives he touched as a youth athletic coach at the city school.
"I'm going to miss him so much, I'm going to miss him. Like everyone is saying, he just had this spirit," his emotional mother said. 
"He was a good one, he was a good man. I'm just torn, I'm broken," said one person attending the vigil. 
Relatives say they want the violence to stop. 
Get breaking news alerts in the FOX 11 News app. Download for iOS or Android.