Echo Park's Lady Byrd Cafe offers socially-distanced dining with European themed 'bungalows'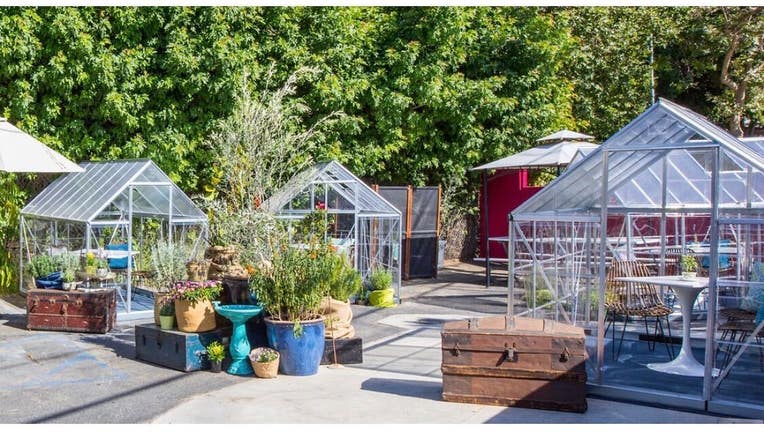 LOS ANGELES - A new restaurant in Echo Park with a European theme has created an innovative way to give its patrons a unique and socially-distanced dining experience. 
Lady Byrd Cafe opened its doors back in March, but was only able to offer take out and delivery due to the pandemic.    
The cafe has now opened its dining areas and transformed its parking lot into an urban oasis. 
Customers can enjoy their meals in individual greenhouse distance dining pods, which are being referred to as bungalows. The airy glass bungalows are sanitized after each meal. 
The outdoor space also is filled with plants, flowers, and a mini-market.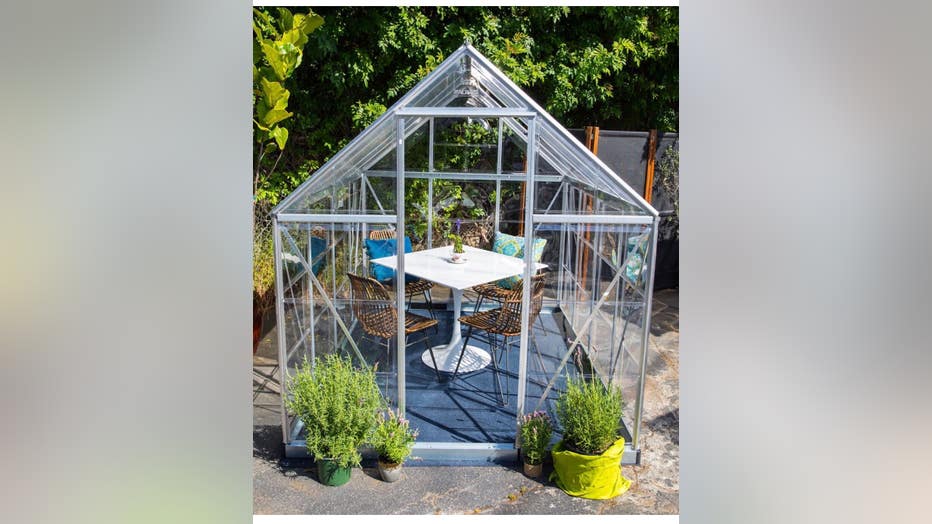 Lady Byrd Cafe is open Monday through Thursday from 8:30 a.m. to 9 p.m. and on Friday through Sunday from 8:30 a.m. to 10 p.m.