Disney star Raven-Symoné suffered seizure after getting plastic surgery before turning 18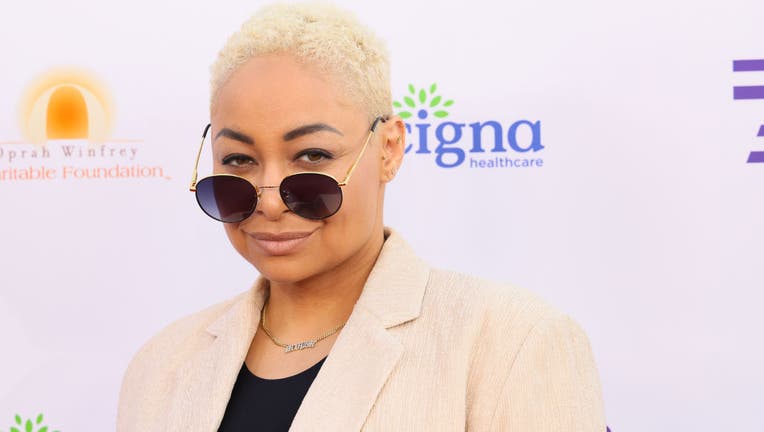 article
Raven-Symoné revealed she went under the knife multiple times at a young age. 
After facing much criticism for her weight over the years, the Disney child star admitted she got two breast reductions and liposuction before the age of 18.
Symoné also revealed that she suffered a seizure after getting her first breast reduction surgery. 
"I remember waking up and seeing everything… and then I just started to have this dry mouth and couldn't breathe and went back under,'" Symoné shared on "The Best Podcast Ever with Raven and Miranda."
"Just knowing that the reason I opened my eyes and couldn't swallow or breathe was because I was having a seizure, remembering that moment but not remembering the seizure… still freaks me out."
After her first procedure, the "That's So Raven" star said she had to return to the plastic surgeon for another operation since she continued to "gain weight."
RAVEN-SYMONÉ DISSES AMBER HEARD IN VIDEO THAT RESURFACED AMID JOHNNY DEPP LEGAL WOES
Symoné, being a minor when she first received plastic surgery, added that her dad was the one who highly recommended his daughter get the procedures done.
"There was paperwork involved," Symoné explained.
'CELEBRITY WHEEL OF FORTUNE' SEES RAVEN-SYMONÉ MIX UP POPULAR LYRICS, LOSE ON TECHNICALITY
"My dad suggested strongly that I should get my breasts reduced… He was like, 'So you don't feel bad, is there anything that you want?' I was like, 'Yeah, if I get lipo, will people stop calling me fat?'"
She continued, "It was just a mess, just being that young and the pain of it all.'"
As for the recovery period, Symoné recalled being "dissociated" during the healing process. 
"The recovery was a little painful… I still have scar tissue to this day. I gained weight after and had to go back for a little bit more out because they were still too big."
Despite Symoné going under the knife multiple times, she was still criticized for the way she looked and dealt with being body-shamed. 
CLICK HERE TO SIGN UP FOR OUR ENTERTAINMENT NEWSLETTER
"I still got reamed through social media because I wasn't skinny as everybody else, and they still called me fat. You get that done, and it's still not what everybody wanted to see."
Symoné secretly tied the knot to Miranda Pearman-Maday in June 2020 during an intimate backyard ceremony.
CLICK HERE TO GET THE FOX NEWS APP
Read more of this story from FOX News.