Curfew issued for Los Angeles County, additional cities for Tuesday night to curb unrest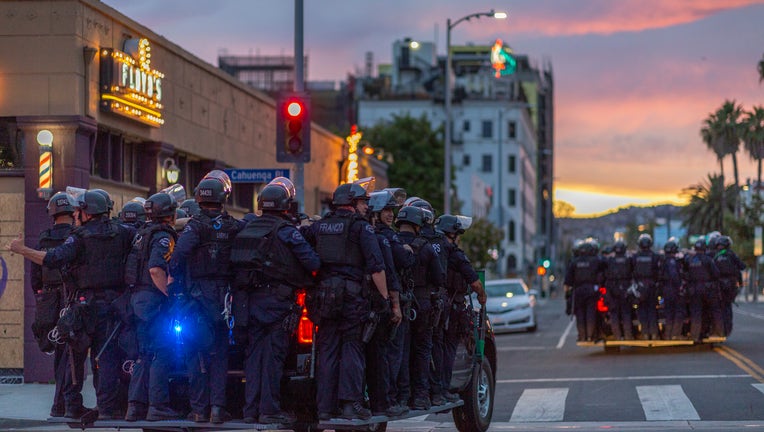 LOS ANGELES - Cities and counties across Southern California are beginning to impose curfews again for Tuesday night in an attempt to curb civil unrest.
Los Angeles County:
Los Angeles County officials announced another curfew for Tuesday night beginning at 6 p.m. until 6 a.m. Wednesday morning.
Get breaking news alerts in the FOX 11 News app. Download for iOS or Android.
Beverly Hills:
The city of Beverly Hills will be enforcing a curfew Tuesday beginning at 1 p.m. through 5:30 a.m. Wednesday morning. Police will be "actively patrolling" the city, officials say. The curfew prohibits people from being on streets, sidewalks, parks and any other public space.
Garden Grove:
Officials in Garden Grove will be enforcing a citywide curfew Tuesday and Wednesday nights. The curfew takes effect at 6 p.m. until 5 a.m. the following morning.
Santa Monica:
The city of Santa Monica announced that a curfew would be in effect Tuesday citywide beginning at 2 p.m. through 5:30 a.m. Wednesday morning. Additional details were listed online.
Torrance:
Officials in Torrance said they will enforce a curfew every day for as long as Los Angeles County is under a state of emergency. The daily curfew will take effect at 6 p.m. every day through 6 a.m. the next morning.
Additional cities are expected to announce curfews for Tuesday night. Check back with FOX 11 News for updates throughout the day.