Crews knock down aggressive wood pallet fire in LA, residents evacuated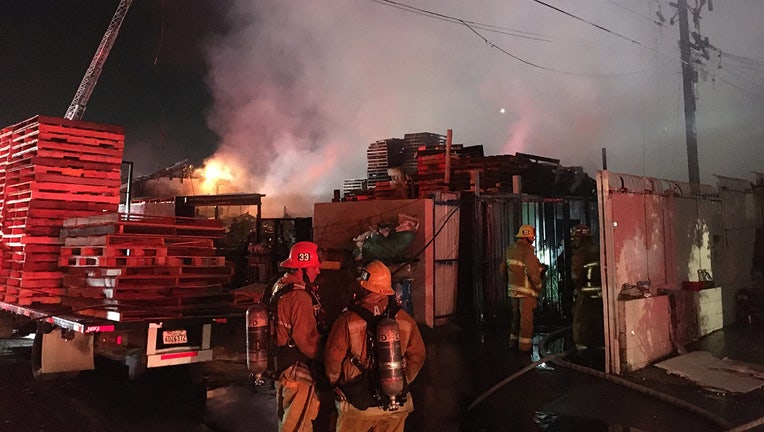 article
LOS ANGELES - A large pallet fire engulfed a metal-clad building and threatened residential homes in the Central-Alameda area of Los Angeles late Tuesday night.
Several residents were evacuated, according to the Los Angeles Fire Department.
The fire broke out shortly before 11 p.m. in the 1700 block of E. 57th Street and quickly engulfed a 300-feet by 500-feet pellet yard.
The fire was elevated to a Major Emergency Structure Fire by LAFD and approximately 116 firefighters were battling the fire as of 11:23 p.m.
Fire crews deployed heavy streams and are in a defensive mode, LAFD said.
LAFD said the dense storage of wood pallets fueling the fire was making it hard for crews to knock the blaze down quickly.
Downed powerlines were also reported in the area and crews have been careful to work around them.
It took the firefighters about an hour and four minutes to extinguish the flames and a knock down was called at 11:59 p.m.
No injuries were reported.
The cause of the fire is under investigation.